Head of Year: Mrs K Williams Year Officer: Mrs R Saxby
---
The Year 7 Learning Journey Starts Here....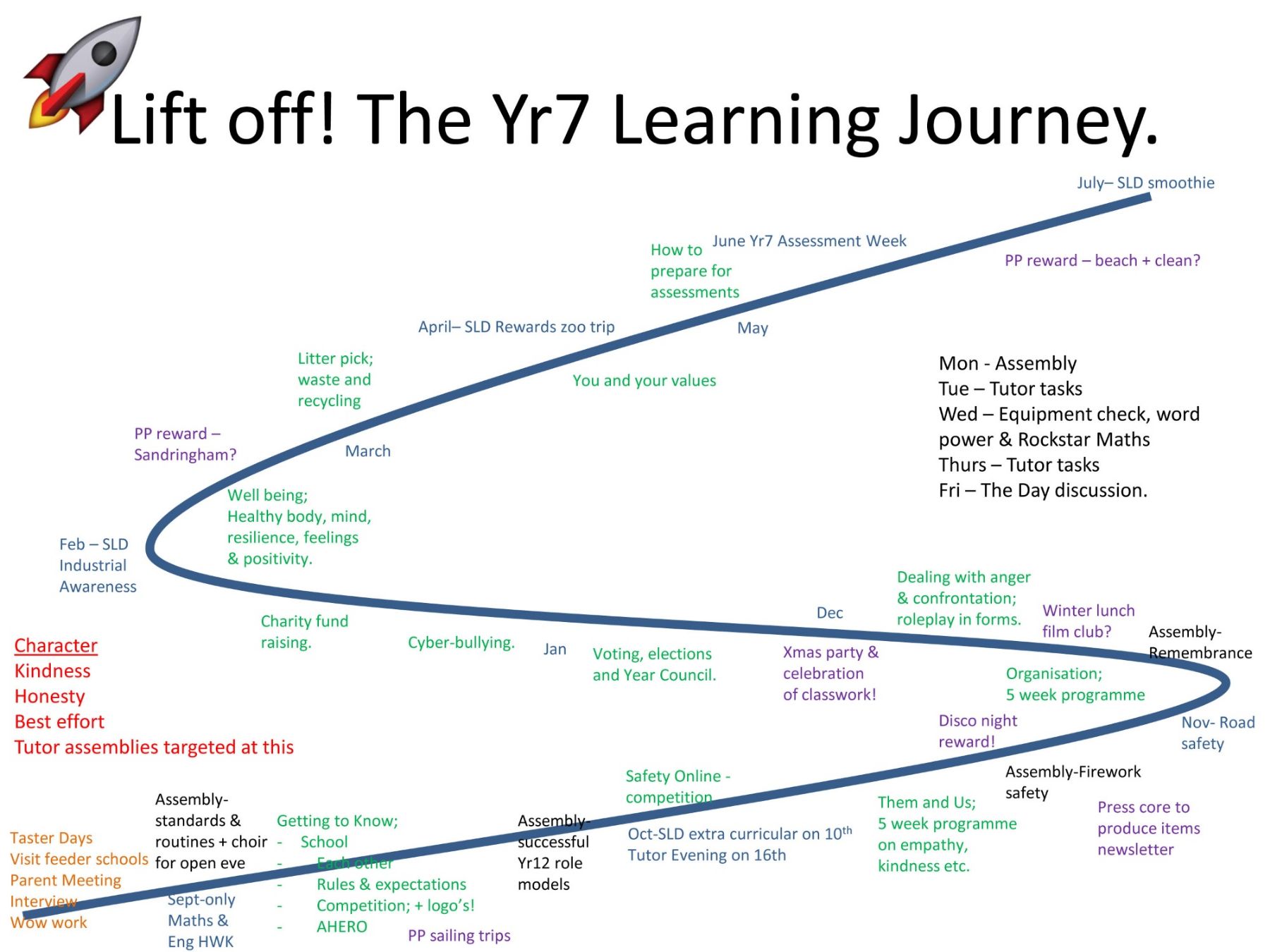 Year 7 'Meet the Tutors' - Thursday 28th November 2019
The Year 7 'Meet the Tutors' Evening to be held in school on Thursday 28th November 2019, between 4.00pm and 6.00 pm. This evening will be an opportunity to meet with individual tutors, to discuss your child's report and how they have settled in so far.
Mr Johnson and Mrs Williams will give a short address in the Peter Hopkins Hall at 4.30pm, 5.00pm and 5.30pm.
To make an appointment with your child's tutor please use our on line booking system by visiting springwood.parentseveningsystem.co.uk PLEASE NOTE – The booking system goes live on 14th November 2019. You WILL NOT be able to make bookings before this time
If you have any problems accessing this, please contact Mrs Saxby, Pastoral Manager for Year 7, on 01553 778092 or email r.saxby@springwoodhighschool.co.uk
For further information and to download the letter and reply slip sent to parents please click on the link below:
Year 7 'Meet the Tutors' Evening Thursday 28th November 2019
Year 7 Events
Please click on the links below to view any upcoming events that are being held for our Year 7 students:
Subject Information
Unsure on what you should be reading to help with your class work or homework? Stuck with what you need in class.....
Here you will hopefully find that information to help you.
Reading
Please find below a list of suggestions from many of our subjects on what you could read to improve your knowledge and understanding.
Food Preparation and Nutrition
In Key Stage 3 (Years 7 and 8), all students will have food lessons where they are taught about healthy eating, where food comes from, food safety and how to prepare a range of healthy (mainly savoury) dishes.
Parents are expected to provide ingredients and students are tasked with weighing and measuring them before coming to school as their homework for the week. We've chosen dishes which are reasonably priced to make - but some help to provide ingredients can be given to Pupil Premium students.
The recipe booklet for KS3 is attached. Lists of ingredients, along with the dates your child will be cooking, will also appear on the Show my Homework website. Failure to bring ingredients will impact on a student's 'Attitude to Learning' score.
Great care is taken to ensure that food is prepared safely and hygienically. We are a 'nut-free' zone and will also take account of any other food intolerances, allergies or other factors affecting food choice (eg religious or moral beliefs) by making changes to the recipes. As students become more confident, we also actively encourage them to adapt recipes to suit the tastes of their families.
If you have any questions or concerns please contact us in the Technology Department.
To download the recipe bookley please click on the link below:
Useful Websites
The Relax Kids Chill Skills Programme
The Relax Kids Chill Skills programme has been specifically devised to help enhance learning potential, improve confidence and develop emotional literacy, equipping young people with the tools to manage their mood, emotion and behaviour in a positive way. Regular relaxation and self esteem sessions can also raise achievement and improve exam results.
If you would like to know more have a look at the Relax Kids website:
Useful Resources for New Students and Parents
To help students and parents make the move a little bit easier we've created the following resources that we hope you will find useful: