Student Apps and Useful Websites
On this page you will find links to the recommended online learning resources.
Accelerated Reader
To log in to AR and to take the book tests please click on the link below:
What is Accelerated Reader (AR)?
AR is a reading program that helps teachers support and monitor children's reading practice. Your child picks a book at their own level and reads it at their own pace. When finished, your child takes a short online quiz to measure how much of the book they understood.
What is a Star Reading test?
Star Reading is an online test used to measure your child's reading level. The test uses multiple-choice questions and takes around 20 minutes.
How do students select books?
AR includes over 30,000 books. These can be found in the school library as well as public libraries, books shops, homes, etc.
Book Level Book Levels represent the difficulty of the text. The Star Reading test tells your child what range of Book Levels to read within. This is called the Zone of Proximal Development (ZPD).
Points Books are assigned Points based on their word count. Points are earned by passing quizzes. Students are set personalised targets each term by their teacher.
Interest Level The Interest Level indicates for which age group a book is suitable for. It does this based on the content and themes.
How can I help my child become a better reader?
Make time for them to read at home. Children need to read for at least 20 minutes every day to improve their reading ability. • Encourage your child to read; discuss books, asking questions about what they have read; and visit your local library.
Find suitable books for your child at www.arbookfind.co.uk. Use the Search function to look for specific titles or topics, or go to Advanced Search to browse for books within your child's Zone of Proximal Development (ZPD) and interest level.
To find out more about your child's reading progress, visit Home Connect. This will allow you to track your child's progress towards their targets and to view your child's reading history. Contact the school to find out more information.
Throughout the school year children will be given incentives to encourage them to read more and increase their reading ability.
Lexia
Lexia enables students of all ages and abilities to master essential reading skills.
To log in click on the link below:
To log in to Lexia Core 5 please click on the link below:
Dr Frost Maths
DrFrostMaths provides an online learning platform, teaching resources, videos and a bank of exam questions, all for free.
To access the website click here.
Hegarty Maths
www.hegartymaths.com - Is an online website.
The aim of this programme is to provide a top quality, home learning platform to students so that, along with fantastic teacher-led Maths lessons in school, your child will be supported at home with their Maths learning.
To log in click here.
SHS Maths Dept Website
For up to date information for each individual year group visit the departments own website by clicking here.
Show My Homework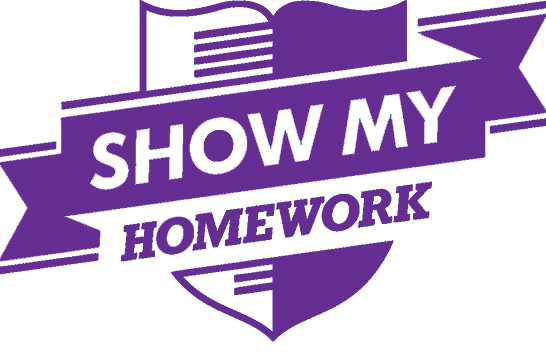 The ease-of-use and accessibility gives students a clear picture, allowing them to prioritise their workload and stay organised using their personalised calendar, to-do list and email reminders.
We like to ensure you that homework is set effectively across the school, with statistics available by year, class, teacher and subject. Teachers set homework in advance, using an abundance of resources, and even automatic grading.
For parents who wish to take a more active role in their children's home learning, they can by having their own Show My Homework account. We've given 'power' back to parents. They can now take a more proactive role in driving homework prioritisation, keeping tabs on homework without being intrusive.
Easily stay organised
Consistently meet deadlines
Anytime, anywhere access
Please email: homework@springwoodhighschool.co.uk if you have any problems or need a password reset.
Show My Homework Login
Student App - Download Info
Parent App - Download Info
SHS Mail
Springwood High School students are given their own email for school purposes.
VLE Gateway
Here Year 11 students will find Revision Information for each subject as well as your timetable etc.
SHS has compiled some very useful revision material for you to access via our VLE Gateway. I strongly recommend you take some time to view the material that has been uploaded onto the site.
At this stage most of you should be making use of the revision sessions that staff are running for you and on evenings that you are unable to stay a little later, you should visit this site and be doing two thirty minute session an evening. All the hard work will pay off! If you start now – you will be under far less pressure in April.
So log on and take a browse!
SENECA
Seneca is an online learning and revision platform, covering all subjects, and will help students revise for their exams. Click on the link below to get started.