On this page you will find links to the recommended on-line learning resources.
Accelerated Reader
To log in to AR to take the book tests please click on the link below:
Kerboodle Science
We are delighted to announce that Springwood High School Year 9 & 10 students now have access to the UK's most popular digital solution for AQA GCSE Science.
Both Year 9 & 10 students over November and early December will have a dedicated lesson to introduce them to Kerboodle. This will enable students to have access to the following:-
Digital version of student text books – both Combined Science and Individual Sciences – Biology, Chemistry and Physics – all matching the new AQA GCSE specification (9-1). This will match what they are using in class.
Interactive activities to help students revise key aspects from lessons in class.
Revision resources at end of each module – these will aid students in revision for assessments
If you need any further information, please do not hesitate to contact any member of the Science teaching team.
To access visit http://www.kerbooble.com and Students should then type in their username, password and the Springwood High School Institution Code which is re9
Lexia
Lexia enables students of all ages and abilities to master essential reading skills.
To Log in click on the link below:
To Login to Lexia Core 5 please click on the link below:
Dr Frost Maths
DrFrostMaths provides an online learning platform, teaching resources, videos and a bank of exam questions, all for free.
To access the website click here.
Hegarty Maths
www.hegartymaths.com is an online website.
The aim of this programme is to provide a top quality, home learning platform to students so that, along with fantastic teacher-led Maths lessons in school, your child will be supported at home with their Maths learning.
To log in click here.
Show My Homework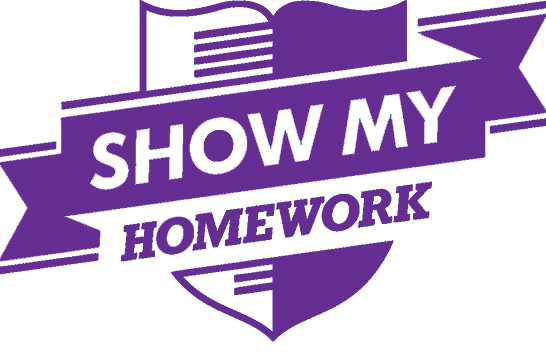 The ease-of-use and accessibility gives students a clear picture, allowing them to prioritise their workload and stay organised using their personalised calendar, to-do list and email reminders.
We like to ensure you that homework is set effectively across the school, with statistics available by year, class, teacher and subject. Teachers set homework in advance, using an abundance of resources, and even automatic grading.
For parents who wish to take a more active role in their children's home learning, they can by having their own Show My Homework account. We've given 'power' back to parents. They can now take a more proactive role in driving homework prioritisation, keeping tabs on homework without being intrusive.
Easily stay organised
Consistantly meet deadlines
Anytime, anywhere access
Please email: homework@springwoodhighschool.co.uk if you have any problems or need a password reset.
SHS Mail
Springwood High School students are given their own email for school purposes.
VLE Gateway
Here Year 11s will find Revision Information for each subject as well as your timetable etc.
SHS has compiled some very useful revision material for you to access via our VLE Gateway. I strongly recommend you take some time to view the material that has been uploaded onto the site.
At this stage most of you should be making use of the revision sessions that staff are running for you and on evenings that you are unable to stay a little later, you should visit this site and be doing two thirty minute session an evening. All the hard work will pay off! If you start now – you will be under far less pressure in April.
So log on and take a browse!
SENECA
Seneca is an online learning and revision platform, covering all subjects, and will help students revise for their exams. Click on the link below to get started.