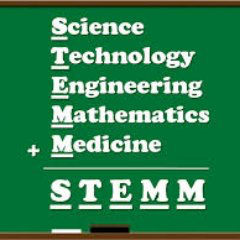 STEMM is an acronym used for Science, Technology, Engineering, Mathematics and Medicine. These are fields that are increasing in demand and consist of the top paying jobs.
With the increasing demand for people in careers that involve different STEMM areas, STEMM awards are also becoming more valued all around the world as time passes. This is because science is the way forward.
One of these awards would be the Youth STEMM Award.
The Youth STEMM Award is an award for those between 13 and 18 and is to help participants to further their passion, knowledge and skills in the different STEMM sectors. It was created by Samantha and Simon Fox, and patrons, professor Danielle George and professor Mark Miodownik.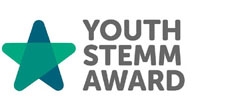 Danielle George says: "The YSA gives young people the chance to show how their creativity and curiosity can change the world. We are all born scientists and engineers because we all ask the fundamental questions "why" and "how" at an early age. The YSA creates an environment for young people to be curious."
The award was first started in April 2015 with all female participants and in September 2016 opened the award to all genders. Two more levels for the award were also created this school year. The three levels are Bronze, Silver and Gold.




Each level of the award has the same four areas in which the participants have to complete but the amount of hours andthe content increases as the level increases.
The four sections of the award are:
Inspiring the next generation - which is all about encouraging your peers and those younger to explore and develop an interest in the different STEMM areas
Engaging the public - is all about sharing your passion in the STEMM areas to the general public
Developing your skills and knowledge - is all about learning new skills and more knowledge in different areas of STEMM
Shaping your future - this section is all about exploring different potential careers and future education or training



This year Springwood has many participants in year 10 who are trying to achieve the bronze level of the award. To learn more about the different STEMM events which our STEMM members have been involved in click on the links opposite.