Barrister Mock Trials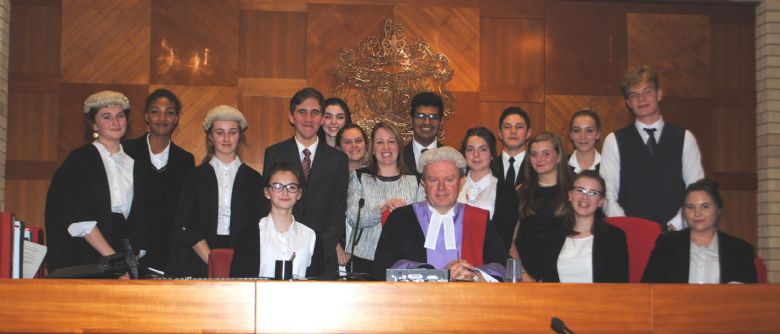 Recently, on 14th November 2015, a team of us took part in the Regional Heat of the Barrister mock trials competition held at Norwich Crown Court. This took months of preparation in our spare time. We had to prepare the defence and prosecution of two cases, but when preparing had no idea which case or which side we would be asked to present. We knew that we had to prepare everything but that we wouldn't necessarily perform everything. This was a huge task in itself!
Although some of the team had taken part in the Magistrates mock trial, it was the first time that we had taken part in the Barrister Competition, and due to this we didn't really know what to expect, other than we would be facing Sixth Form Law students.
As a team, we consisted of: Defence Barristers, Prosecution Barristers, Witnesses for both sides of the case, a Court Clerk and Jury Members. Everyone put in 100% effort before and during the day but also felt extremely nervous.
However, at 3 o'clock the two top scoring schools were read out, and it was explained that those schools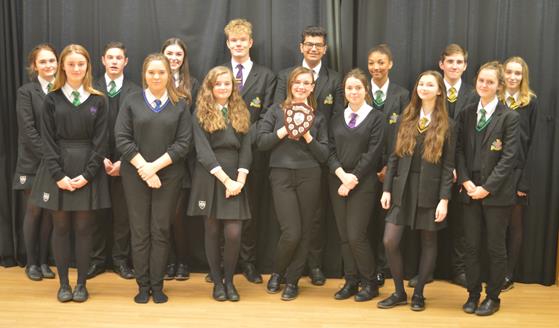 would go head to head for a place at the Old Bailey. To our surprise, we won a place in the final! We couldn't believe it as we were the youngest students there with our team being Year 10 and Year 11 students. We were the only students not to be studying Law!
After a nerve wrecking and tense, five minute preparation break, we were ready to start. Our opponents were very good, however, it turned out that so were we! Cautiously confident, our prosecution pushed for the defendant to be found guilty of robbery. Then the final moment came when the Court Judge announced that 'The winner of the 2015 Bar Mock Trial Competition is…Springwood High School!'
We couldn't believe it and as you can imagine there was lots of cheering from us boys and screaming from the girls (along with a few tears!).
Travelling home in the minibus, with our new addition (the trophy) we were all ecstatic. However, our journey isn't necessarily over as we now must wait until the first week of December, when we will find out if we are in the top 18 out of 24 winners nationwide. If we are, we shall travel to the Old Bailey in London and partake in the National Final of the competition. We are all hopeful and looking forward to receiving the results!
Elliot Simpson BG10