Raising the baa - More students inspired to become vets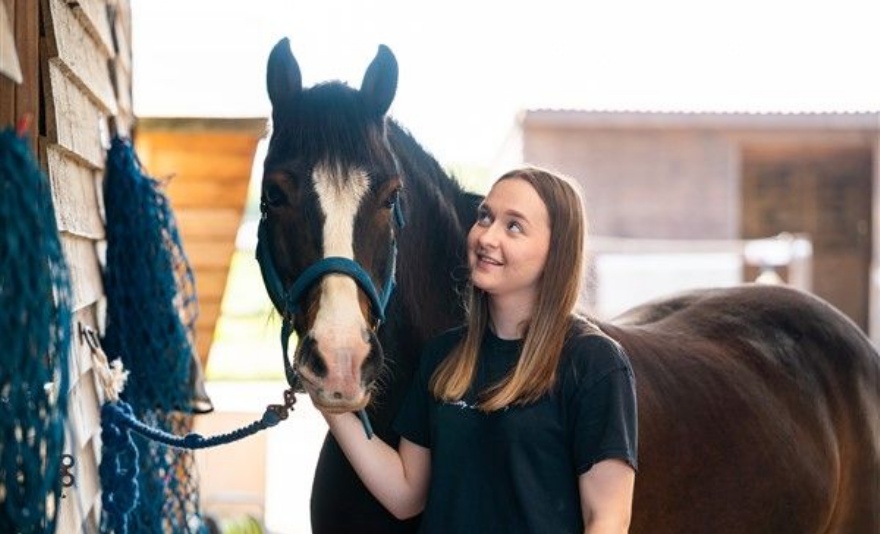 We are celebrating an unprecedented number of our students being offered places to study veterinary medicine.
Three students have secured offers from universities across the country to pursue their dream of becoming a vet.

Jess McKenzie, Lucy Allen and Brianna Lee have been inspired in their career choice by experiences ranging from seeing orangutans in Borneo to watching a caesarean section performed on a sheep.

The students praised the support given at Springwood, which includes the chance to carry out practice interviews for the tough admissions process and being supported by a local vet through the application process.

Brianna said she was inspired in her career choice after spending a summer volunteering in Borneo.

"We visited an orangutan sanctuary and it sparked an interest in exotic animals for me," she said. "Then I did a bit of research and I found out about conservation vets and that is definitely a career that I am interested in"

Brianna has been offered a place at Nottingham University and will not only be the first in her family to become a vet, but the first to go to university.

"When I found out I got my offer I was so relieved and it was a big weight lifted off my shoulders," she said. "Springwood offered a lot of support, especially for the personal statements we had to write as part of our applications and guiding us on how the application process worked, they were really helpful."

Jess lives with her mum, dad and five siblings along with a variety of animals including sheep, goats, ponies, donkey, dogs and cats.

She has secured offers from both Harper and Keele Veterinary School and from Bristol University.

"I hadn't always wanted to be a vet - it was about two years ago during the first lockdown where one of my sheep needed a caesarean section and seeing it happen made me think I want to help animals who are in that kind of situation," she said.

"I couldn't believe I got a place - I think I actually cried as I had wanted it so much. The school organised some practice interviews - so they got in a local vet to do interview practice so that was helpful."

Lucy has received an offer from the University of Surrey.

She said: "I have grown up having horses and seen vets come out and treat the horses. We had a vet come out and treat an impaction colic once and that sparked a bit of interest in thinking I want to do this, to help animals and help their owners.

"I was overwhelmed when I found out I had won a place and was really pleased - now I have to work hard and get the grades I need. think I might specialise in either horses or farm animals, but I am not sure - I will have to see what takes my fancy."

She added: "The school arranged for a vet to come in and do a mock interview with us and give us feedback to help with our actual interviews, and we had help with our personal statements."
Additional photos can be found here.