Music Lessons - Year 7 pupils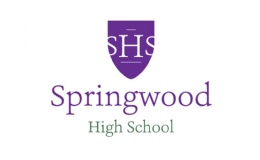 Several months ago, we ran a series of assemblies to Year 7 pupils where we invited our instrumental music teachers to demonstrate a range of orchestral instruments. Many students expressed an interest in starting to play an instrument.
I am delighted to announce that as part of our post Covid Lockdown recovery, we are able to offer students in Year 7 the opportunity to start learning an orchestral musical instrument free of charge in a small group lesson during the Summer term. An instrument will be provided to all students who are offered lessons.

Any student already having one to one lessons, or wanting to start individual lessons will qualify for a 50% reduction on the full price of lessons in the summer term.

Lessons are also offered on other instruments (guitar, drums, piano and singing). However, these do not qualify for the free lesson scheme. Details of these and prices can be obtained from the Director of Music.

Please note that there is a finite number of places available for each instrument – mainly down to available instrument stock. Responses should be submitted no later than March 31st.
https://docs.google.com/forms/d/e/1FAIpQLSdHiRWrTAYpjda4ReRg1rMo2lpdeYfM_inwy_n1GDL9xWi1Tg/viewform?usp=sf_link