Springwood's Journey to the Olympics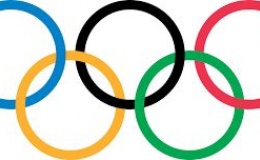 On Monday 15 March we launched our first virtual event of 2021 - Springwood High School's Journey to the Olympics.
Back in March last year, the Tokyo 2020 Summer Olympics was postponed due to Covid-19. So many athletes had their ambition to compete in such a glorious Games taken away from them. However, it did not stop these dedicated athletes from working towards their dream to compete in the rescheduled Summer Olympic Games of Tokyo 2021. So, we would like you to join them on their journey to the Olympics, with our very own Virtual Springwood High School House Challenge.

We challenge the whole school community to travel the distance to as many Olympic cities that you can, there are 23 in total. Starting with London, you can either walk, jog, cycle or even row (treadmills , exercise bikes and rowing machines also count).

Our goal is to cover 16634 km (10460 miles) to Sydney (Australia), and will therefore have until Monday 21 June, officially the first day of Summer, to contribute as many kilometres/miles as you can, to meet Springwood's target. A huge challenge, but one that WE as a whole community can achieve TOGETHER.

So let the Games begin!