Intermediate Maths challenge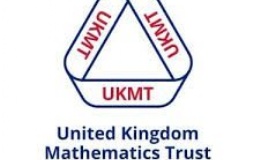 116 Springwood High School students across years 9, 10 and 11 took part in the UKMT maths challenge in February.
The following students achieved a bronze
Isabel A
Jaden E
Nancy H
Jessa J
Barney K
Louie L
Vara P
Oskars P
Aaron W
Colby W
Alexandra A
Iorwen E
Elinor G
Freija H
Matthew H
Vinethmi K
Finley M
Ben S
Louisa W
Ben W
Alina Z
Neyah L
The following students achieved a silver
Jeremy M
Joseph G
Ahmad F
Mackenzie W-B
Alexander B

Alexander was best in year 11
Ahmad and Mackenzie were best in year 10 and best in school
Jeremy was best in year 9 and has qualified for the grey kangaroo.
Well done to all of those that took part and congratulations to those that received a certificate.