BBC HEARS HOW SPRINGWOOD IS DOING ITS BIT IN CORONAVIRUS FIGHT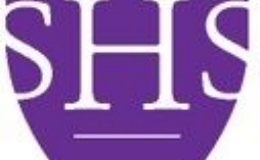 Our executive head teacher, Andy Johnson, was interviewed on BBC Radio Norfolk yesterday (Thursday 12th November) about why Springwood is doing our bit to help in the fight against Covid-19 by taking part in a major national survey about the spread of the virus, focusing on schools.
Springwood, Smithdon and Marshland - all part of the West Norfolk Academies Trust - are all taking part in this scheme, run byPublic Health England, the Office for National Statistics and the London Schools of Hygiene and Tropical Medicine.
The testing process, for the virus and also antibodies, which are chemicals found in the blood as a result of having previously encountered the virus, is done through nasal and mouth swabs, and taking blood samples.
"This is useful information for the country, so our trustees were very keen that we contributed to this national effort," said Mr Johnson. "We've been looking at sixth formers and staff volunteering, to see if they have COVID, and also looking for antibodies so we can see what the spread has been within our school during the pandemic.
"Volunteers have been keen to get involved and we're pleased by their efforts and willingness. Let's hope it contributes to the virus being eliminated sooner rather than later."