Celebrations as Students Collect GCSE Results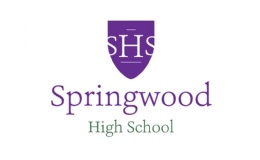 There were celebrations at Springwood High School this morning when students arrived to collect their GCSE results.
Three quarters of students secured Grade Nine to Four in English and Maths with half securing a Grade Five and above in both subjects.
High-performing students included Zara Bek, Nazli Atalay, Nicola Mathew, Jake Parish, Simona Pilmane and Neethu Thomson
Executive Headteacher Andy Johnson said: "This has been an unprecedented year for all of us and Springwood High School is no exception. Today's results reflect the hard work by our students and the professionalism of our staff.
"As a school we are immensely proud of them all and the results of this year's GCSE exams reflect the confidence the teaching staff have in our students, who now have the opportunity to continue their first choice of post-16 future that we have prepared them for."
Chairman of the Governors Roger Livesey added: "The GCSE students who were due to take their exams this year have worked hard, completed their courses and can look forward to their next step in education as a result.
"The entire Springwood High School family has been dealing with these difficult times and families, staff and students are to be congratulated on coping with a unique set of circumstances."