Coronavirus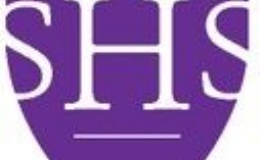 Precautionary Measures for Springwood High School as at 27.02.2020
Today one of our students felt unwell and after contacting 111, this pupil has been advised, as a precautionary measure, to self-isolate.
This student had been on a skiing trip to Austria during the half term week along with 27 other Springwood students, from Years 9 through to 13, and three members of staff.
Two other students from this trip have cold symptoms so we have advised them to go home, contact 111, seek medical advice and if necessary to self-isolate. We are today writing to the parents of the other students on the trip.
None of these students have tested positive for Coronavirus - nor have they been tested. At this stage, everything we have done has been a precautionary measure.
While there are confirmed Coronavirus cases in Austria, Public Health England does not classify the area as a place where those returning need to self-isolate.
The school will remain open and we will remain vigilant of any student who is off school or who is showing cold or flu symptoms.
We are also following Government advice and implemented a strategy that includes placing hand sanitisers and tissues in each room and also reminding students of good hand hygiene.