Sporting News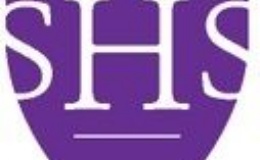 Another great week for the PE department in lessons and in extra-curricular
After school on Wednesday 5th February was a busy time for the PE Department and put the PE staff on a real high point .
They counted that they had over 65 students taking part in some form of Rugby out on the field, which included Rugby training for year 7-10, and a year 7 and 8 girls Rugby fixture against Thetford. On the astro pitch there were a number of girls doing netball training, and on top of this a handful of students doing PE revision in the PE classroom.

This added up to just short of 100 students voluntarily choosing to develop themselves either physically or theoretically in PE.

To add to this, the Year 10 Rugby team have made it through to the final of the Norfolk Plate, the year 7 Basketball team competed well in a West Norfolk tournament and the year 10 Netball team earnt a hard fought draw against rivals Litcham.

That adds up to a great week for Springwood PE.
Follow SHS Sport and PE on twitter to find out up to date news on fixture results and training information. @SHSS_PE

ODN