YOUTH SPEAKS COMPETITION 2018 ROUND 1
On Wednesday 28th November, three SHS students took part in the Rotary Club's Youth Speaks competition. This year it was held on home turf in our very own drama studio!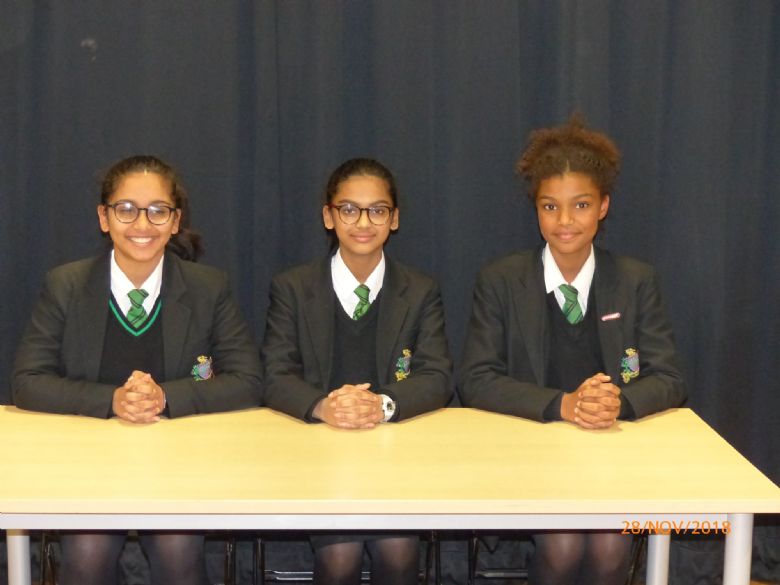 Lexie, Elsa and Nicola had to speak for ten minutes between them, on their chosen topic.
Their chosen title was 'Are Vitamin Supplements really essential?'.
They chose this topic due to having parents in the pharmaceutical industry along with Nicola working in a pharmacy.

Elsa took the role of the chairperson who had to control the meeting, Nicola the main speaker and Lexie the vote of thanks.
Although they could prepare for most of their speeches, they also had to improvise answers to questions posed to them from the audience and respond with their own ideas.
They did fantastically well and were thrilled to be called out as the winning team. Their hard work has enabled them to progress through to round 2, which will be held on Saturday 9th February in Cambridge.
Mr Johnson was in attendance and was thoroughly impressed by their dedication and fantastic presentation.
Miss Roberts