Year 7 Sustainable Manufacturing Awareness Day 2018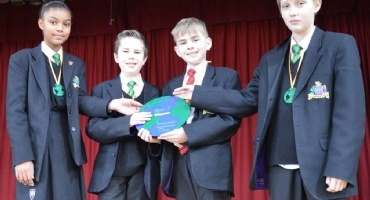 The Design and Technology department ran another successful Sustainable Manufacturing Awareness Day for the Year 7 cohort at Springwood High School.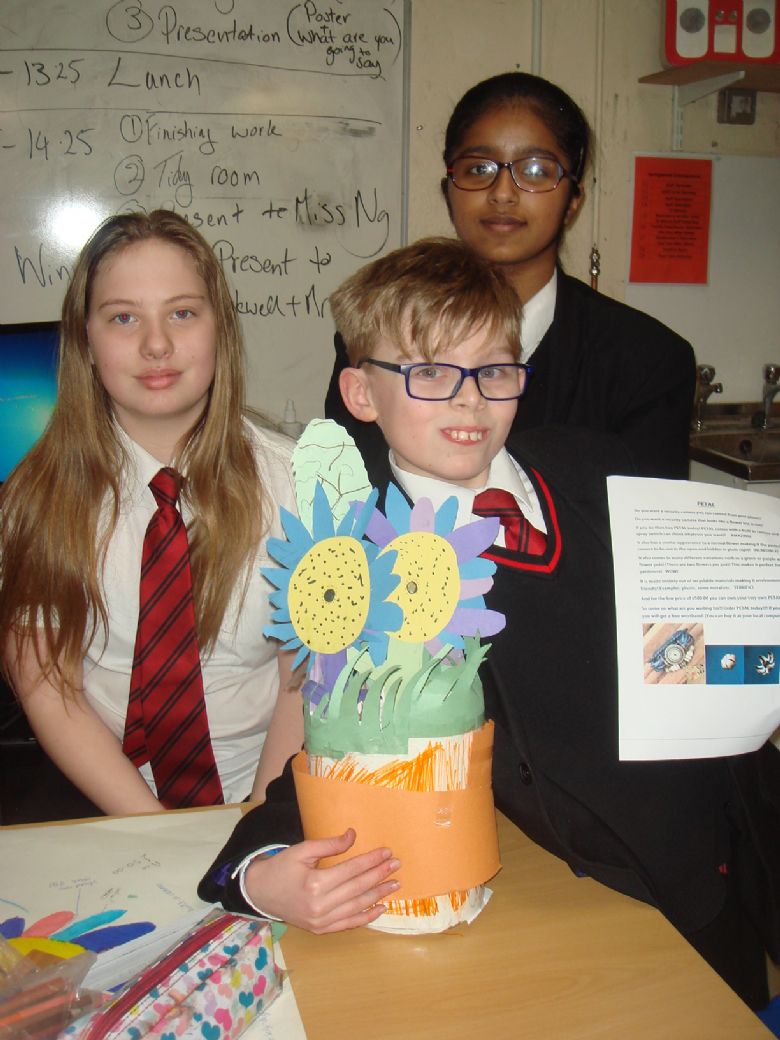 The students worked in groups of four and had to design and make an innovative and sustainable health and safety prototype product.
The focus of the task was to teach the youngsters about using sustainable resources. Students researched the benefits of using natural materials such as cotton, bamboo, etc. using recycled plastics and not just throwing all rubbish onto a landfill site, developing awareness of sustainable materials that can be made into safety products.
The students then undertook group tasks such as leaflet and poster designing and making a prototype product. Once the groups had completed the design and make tasks they had to participate in a Dragon's Den style presentation. One group from each house was selected to present their product to the entire year group in the school's main hall.
The types of products were exciting, fun and innovative; students had creatively designed a health and safety hi-viz vests for animals, papier-mache helmets and wristbands with a safety feature to protect children.
"Every year the children's imagination surprises me" said Miss Markwell, the organiser of the event; "I love the team work atmosphere and it is always such a delight to walk around seeing all the creativity. There is also an important message about using sustainable teaching students about not just throwing away plastics and clothes but appreciating how they can be recycled".
The final round where a group from each house has to present to the entire year group in the main hall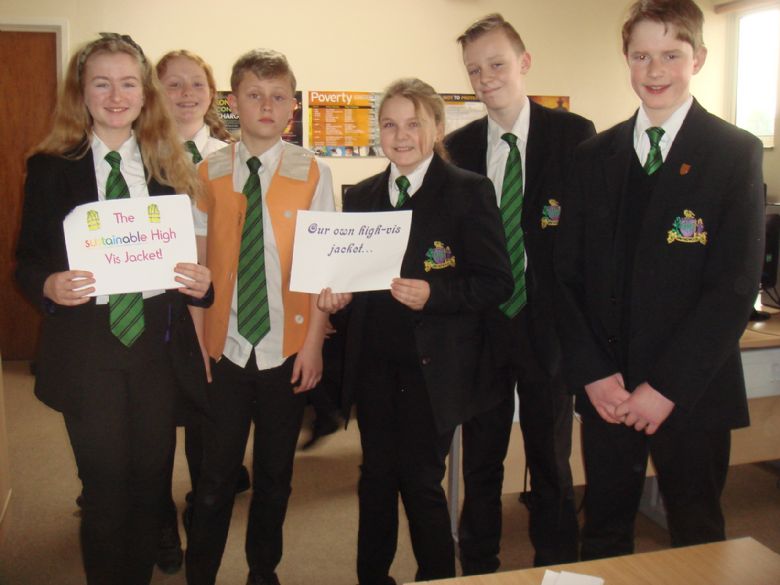 can be a very daunting experience. The Year 7's always act and behave in a professional manner and take the Dragon's Den experience very seriously. Unfortunately, there can only be one winner which was judged by the Pastoral Manager Mrs Moate and the Head of Year Seven, Mr Cuss. 'The winners presented in a clear and confident manner. The winning product had a unique selling point and the sustainable features were well illustrated in the form of posters and presentation. I can't wait to see next year's ideas and designs.