Springwood High School - Celebrating National Seafood Week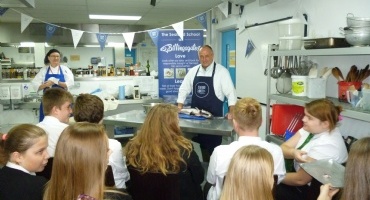 Year 10 students studying for a GCSE in Food and Nutrition celebrated National Seafood Week with a demonstration from an experienced fishmonger from Billingsgate Market.
Students were shown how to choose fresh fish and fillet them. They could then try a range of different seafood dishes before having a go at filleting a mackerel themselves.
The students have now put their new skills to the test by producing their own healthy versions of fish and chips. The whole experience even converted some of them to seafood lovers!