Rotary Club Young Chef Competition Winners Announced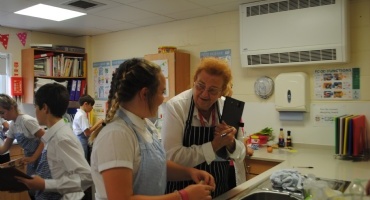 Year 9 students were celebrated yesterday for taking part in the Springwood High School heats of the Rotary Club's Young Chef competition. Nearly 60 GCSE Food and Nutrition Students took part in the competition to produce a 2-course meal using local Norfolk produce.
The judges, representing the Trinity Rotary Club in King's Lynn, highly commended four students for their tasty food and imaginative presentation: Thomas Buck, Ben Compton, Archie-Lee Johns and Thomas Fysh. However, all the students taking part performed brilliantly and wowed the judges with the technical skills and time management.
The overall winners of each heat were Jessica Moore, Inndia Howard and Rachel Diack. Rachel and Inndia will now go on to compete against students from other schools in the Area Finals at the College of West Anglia in January.
A huge congratulations to all the students who took part.
N Thompson, Food Teacher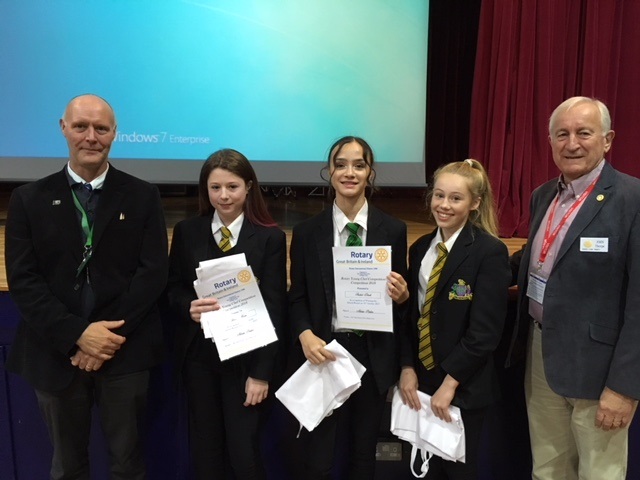 Mr Bliss (Head of Year 9), Jessica Moore, Rachel Diack, Inndia Howard, John Thorpe (Rotary Club)