Our Magistrates Do it Again!!!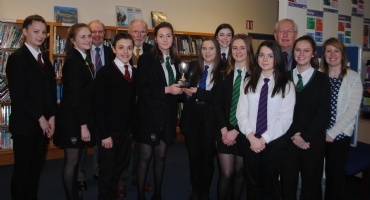 On Saturday 7th March, Springwood High School became the winning team of the Magistrates Mock Trial Competition for the third year running!
The event took place at Great Yarmouth Magistrates' Court and saw 13 students take on a variety of roles from solicitors and clerks, to defendants and witnesses.
Performances were judged by Magistrates and legal professionals and the criteria covered a wide range of skills such as ability to question and follow-up responses, exploring witness statements, etc.
The students will go on to compete in a regional heat in May where they will have to prepare the defence and prosecution for a new case.
We wish them the best of luck!!
Read more on our Magistrates Page