Year 9 Top Achievers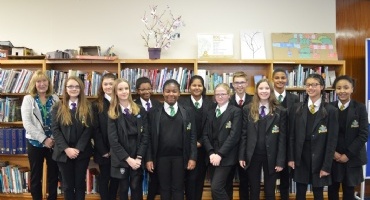 Chocolate biscuits for Year 9 top achievers!
Well done to a super star group of year 9 students who gained the top ATL grades in their first report. The students are:
CLAXTON Phoebe
BENSIHEM Amani
CLARK Holly
CAMPBELL Miriam
XU Dong Ting
STEPHEN-PAUL Shania Paul
AMPOMAH Joshua
BLANKSON Kim
FARNSWORTH Ella
GALLIVAN Charlotte
GUYATT Poppy
JACKSON Aaron
O'DELL Megan
Keep up the good work!