SHS February Newsletter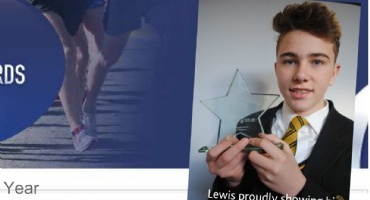 Young Sports Person of the Year - Joint Winners: Lewis Whitmore and Shaun Stocker...
SCHOOL COMPETITION AND ONTO THE REGIONAL FINALS
On Wednesday 11 February we had our school competition for the Foreign Languages Spelling Bee.
All of the participants worked incredibly hard to remember their words and letters, and should be proud of their efforts. The next stage will be our Regional Competition at Comberton Village College in Cambridge. This will take place on the 15 April and the contestants will be required to know 150 words – 50 from each stage so far.
Our winners for the School Competition who will compete in the Regional Finals are listed below. Well done everyone who participated and helped out! Thanks, Miss Simone
Read more here