EU Mock Council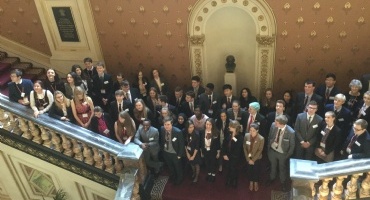 Olivia Langham and Paul Richardson, both Year 13 students, recently represented Springwood High School at the Mock European Council meeting hosted by the British Council in the Locarno rooms at the Foreign Office on Thursday 26th November.
This was the first occasion that the School had been invited to participate in this prestigious annual event and competition for the 28 available places is fierce.
Each student represents a member of the EU Council, in Springwood's case, Germany. The debate centred upon The European Circular Economy and The Single Digital market with each student researching the topics before the event and preparing a speech on Germany's stance on the issues. The representatives sat in the Council chamber alongside interpreters and press secretaries exactly as in the real EU Council meetings.
The two students gave a polished performance and enjoyed the experience despite initially being extremely nervous!
Whilst in London, the students were invited to visit the German Embassy and meet one of the under secretaries.
Paul and Olivia agreed that the whole experience had been truly inspiring and they would certainly consider a future career within the European Commission.
In her welcoming remarks Baroness Neville-Rolfe, Parliamentary Under Secretary of State at the Department for Business, Innovation and Skills and Minister for Intellectual Property, said: "Issues like the Digital Single Market are key to competitiveness and impact us all. I am certain that today's debate offers a flavour of what kind of work the EU entails and how relevant it is for real life. Listening carefully, establishing trust, negotiating with a view to seek compromise and the use of languages are essential skills for jobs and beyond". The Baroness also encouraged students to pursue careers in the EU Institutions.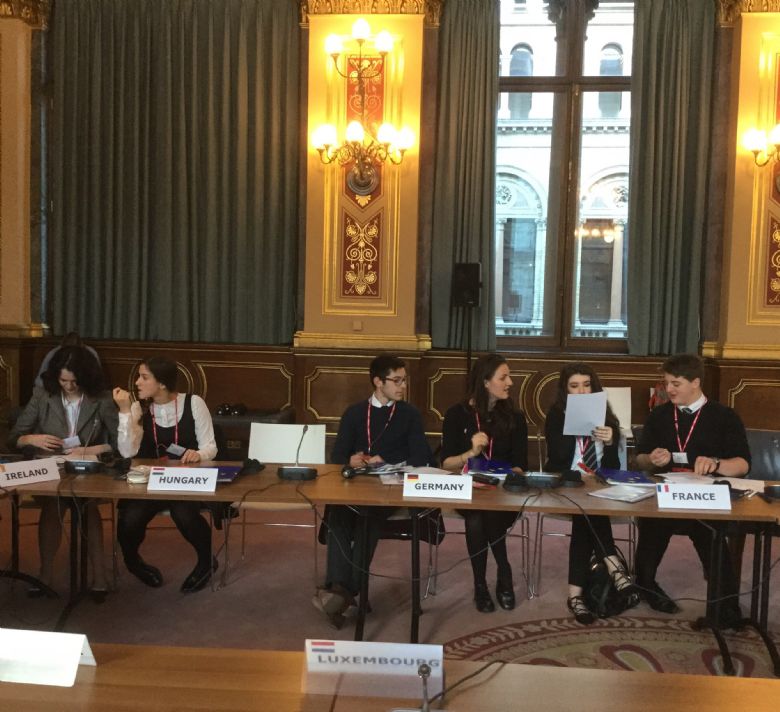 View the British Council press release below.
View videos of the 2015 Mock Council of the European Union on the EU Mock Council Facebook Page.