Sixth Form Winter Ball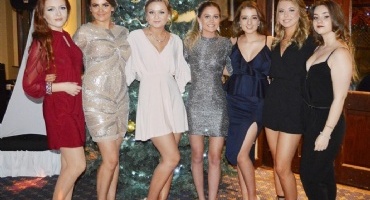 On Friday 11th December Sixth Form danced the night away at their annual Winter Ball at Leziate Sailing Club.
Over 130 sixth formers spent a lovely evening at the Leziate Sailing Club, to celebrate the winter solstice and the nearing Christmas holidays.
To get into the festive mood we hired a DJ and the social committee raised all the money needed for decorations. We've had many requests for another event, perhaps even a Spring Fling, as everyone had such a great time dressing up and socialising with those whom they may not usually get the opportunity to during their regular school day.
From 7:30 – 11:30 we danced, laughed and sang and had an amazing night. Here's some of the feedback we received:
"It was FAB!"
"Super cute."
"I spent a lot of money (on a suit) but it was worth it."
"Can't wait for the next one, Friday was an absolute banger!"
Our Winter Formal is just one of many events we hold to try and bring students closer together, the mixing of year 12 and 13 helps to create a more positive atmosphere within the student body and make their final years at Springwood even more enjoyable.
We hope that everyone had a great time and look forward to next year.
To view more images go to our Gallery