Earlier in the year Anthony Nwaneri, George Dye, Matthew Baker, and Sergei Kudrin created a design for a brand new unisex school Rugby kit and as part of CBRE All schools initiative to get more Rugby into schools. Anthony Nwaneri was choosen to represent the school at Twickenham on 27th February to unveil the new kit and to watch England take on Ireland.
On the 27th February Year 11 student and rugby player Anthony Nwaneri was chosen to represent Springwood High school at the Six Nations England Vs Ireland rugby game at Twickenham. Earlier in the year Anthony had attended a Canterbury workshop where he, George Dye, Matthew Baker, and Sergei Kudrin created a design for a brand new unisex school Rugby kit.
Designing the Kit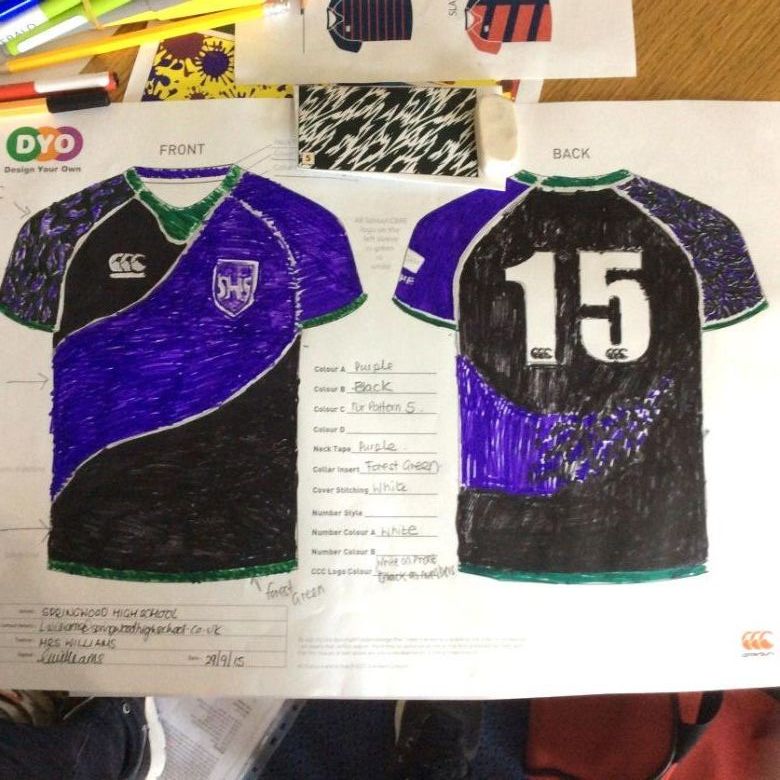 The boys created a design that utilised the schools colours of purple and green with patterning that was based on a tiger print, curving across the back and the sleeve. They had to consider details that could be used for both the boys and girls rugby teams, whilst looking "smart" and intimidating.
This design was then given over to graphic designers who went through the requirements with the students needed to print a full kit for the school.

Unveiling the Kit
It was decided by Mr Feaviour that Anthony should be the sportsman to represent the school and wear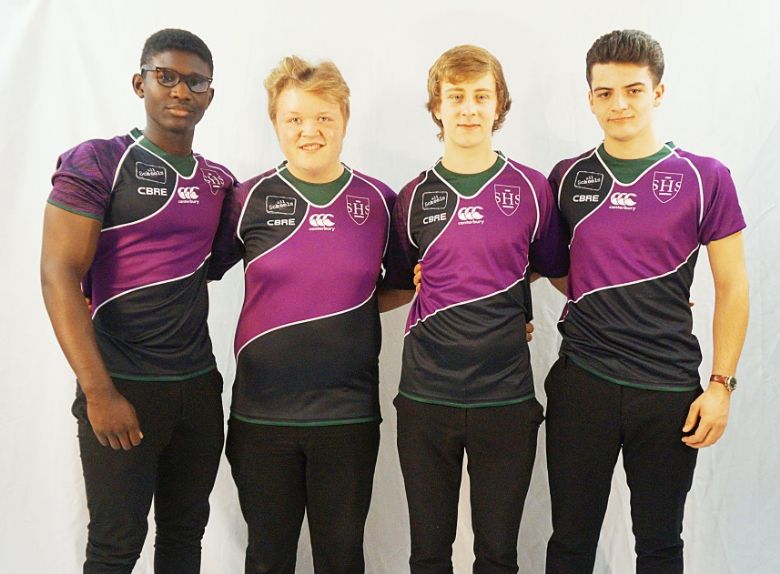 the kit and sing the national Anthem at Twickenham. This involved a radio Interview with BBC Radio Norfolk which was played on air on the Saturday morning whilst Anthony was travelling to Twickenham.
Mrs Williams and Anthony explained to presenter David Whiteley what the design was about and even though he was very nervous Anthony was able to explain that he would be singing the national anthem alongside England Rugby Players on the pitch wearing our brand new school kit with 100 other students from the All School Rugby Programme.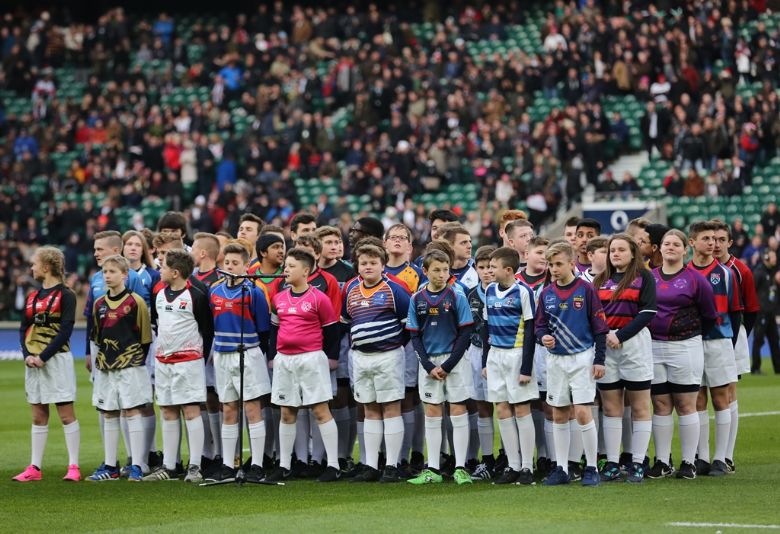 Once at Twickenham Anthony was given a set of Canterbury skins, Canterbury England Kit shorts, Socks and was to wear the Schools shirt he had helped design. He was then able to meet and listen to a talk by England Rugby Player David Attwood about how important it was to continue to play rugby in school and how it shaped his education and career. Before learning the national anthem and performing it at the opening of the match.
Below is Anthony's account of his exxperience at Twickenham
At Twickenham - Anthony Nwaneri
I woke up really early and travelled down to Twickenham with my brother to meet Mrs Williams. Once we arrived I was given Kit to wear which is the same as what the England players wear in 2015 sixth nation matches. I was also given my school shirt that I had helped design in September.
I had the opportunity to listen to David Attwood talk about his rugby career, and how he balanced that alongside his education, and then had a photograph in our school kit.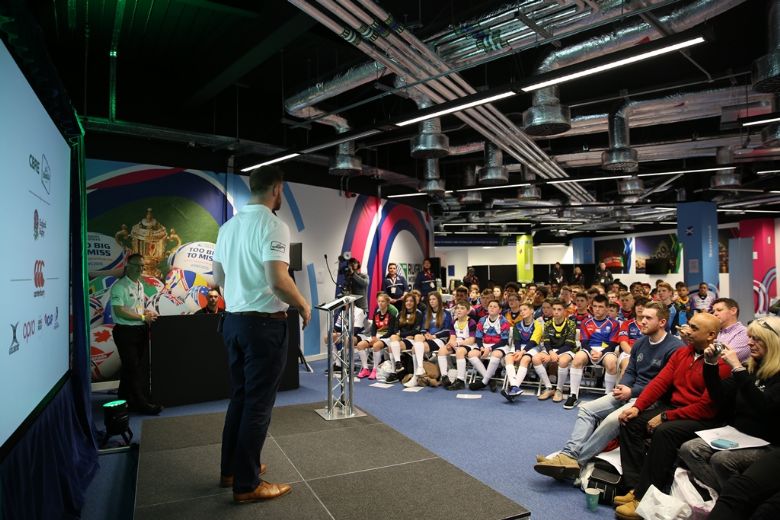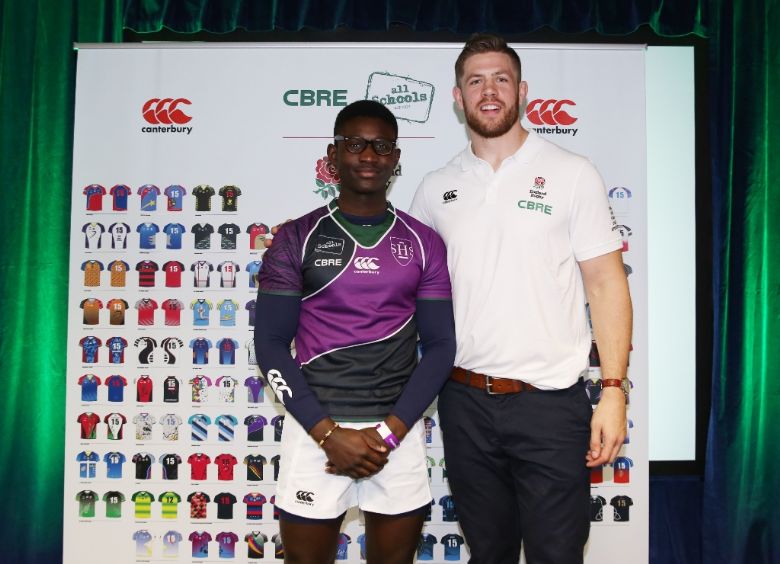 During the rest of the day we and the amazing opportunity to learn the national anthem and sing it alongside professional Anthem signer Laura Wright. Once we had learnt all the words and sung it as loud as we could we were taken out onto the pitch to practise whilst no-one was there and were given strict instructions about where to stand and how not to move once we were on the pitch.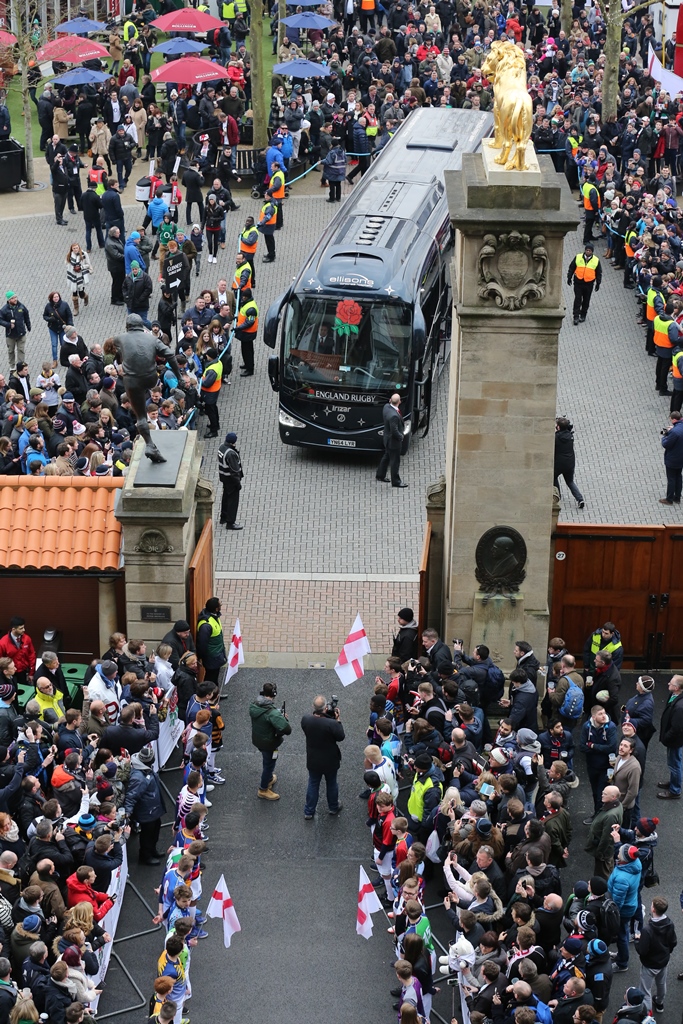 Instead of going back upstairs in the warmth we were then escorted to form the guard of honour at the gates of Twickenham to applaud the teams when they arrived. It was an amazing opportunity to get to see the players up close, they are massive in real life and I was right at the front so I was the first to welcome them to Twickenham.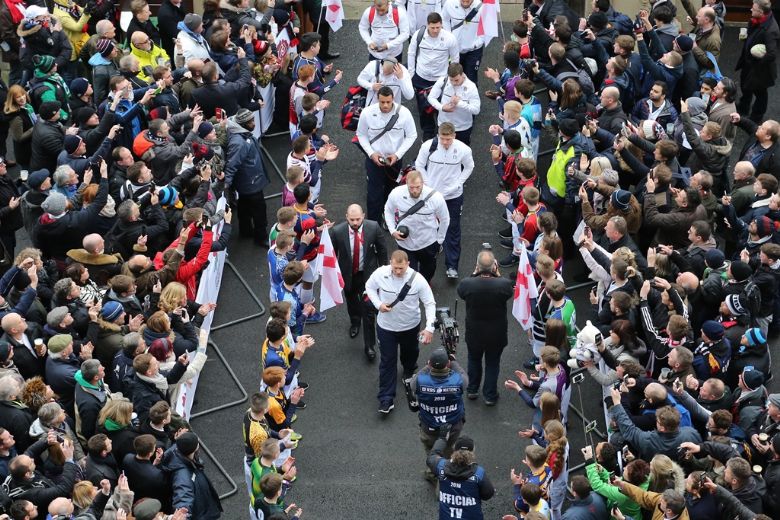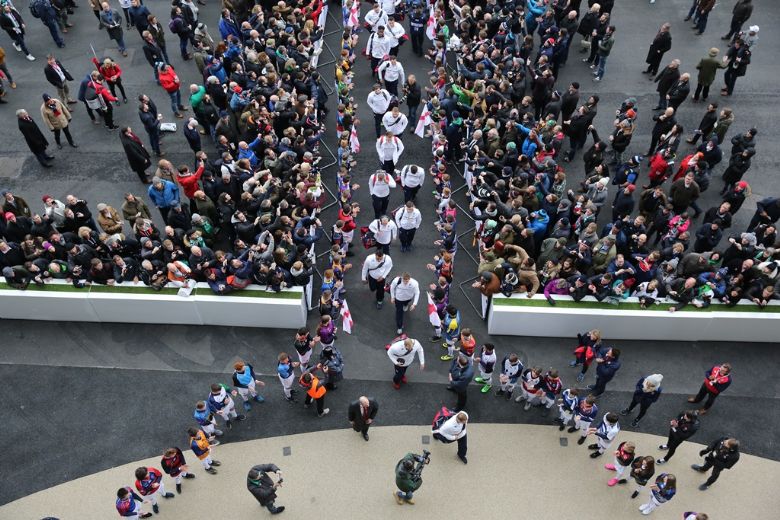 Just before the game we went onto the pitch and sung the national anthem with the teams and Laura Wright. It was amazing to sing and hear 80,000 people singing and watching us on the pitch at Twickenham. It was an amazing atmosphere and an unforgettable experience!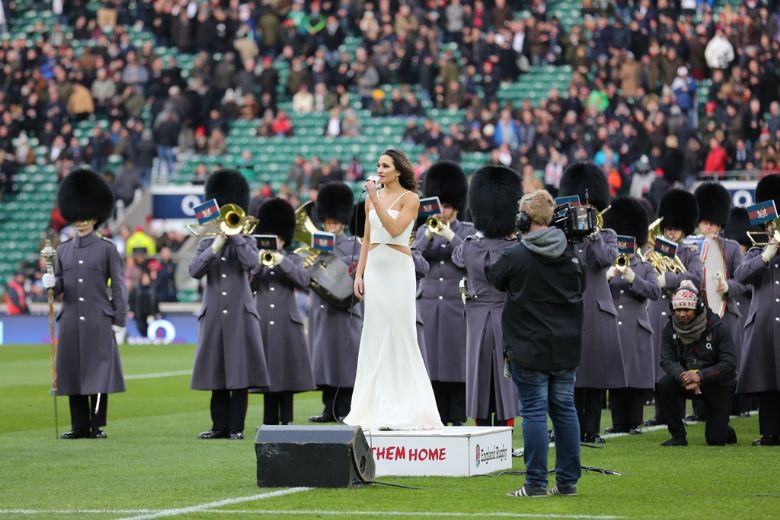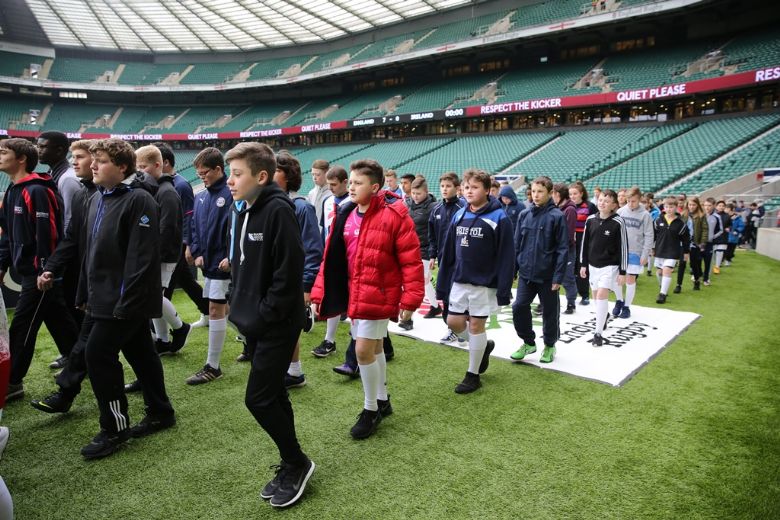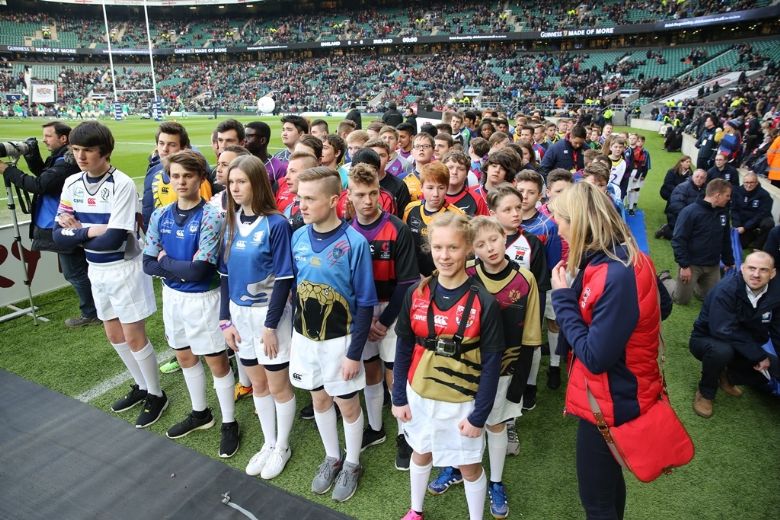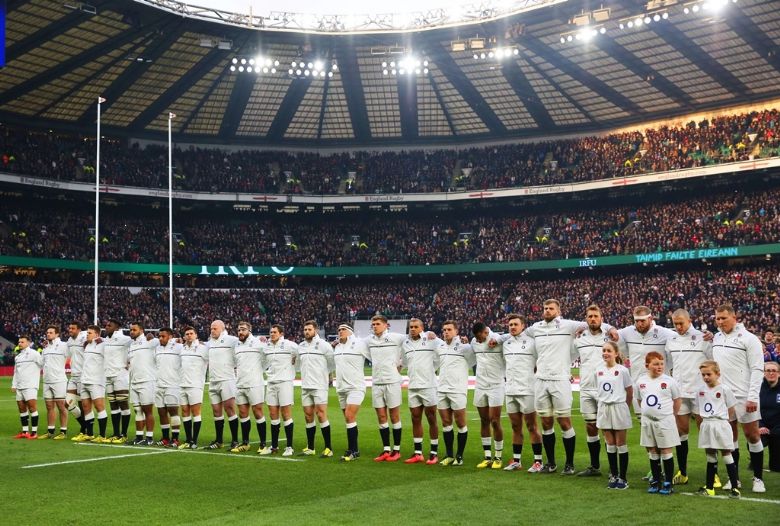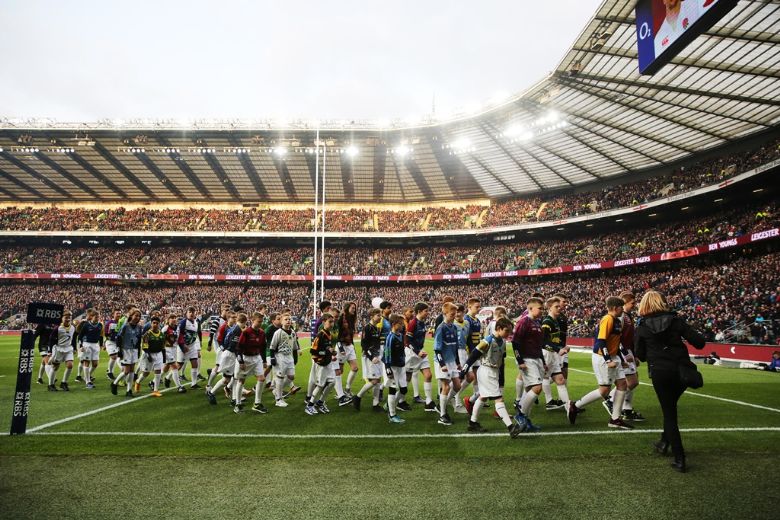 AND WE (ENGLAND) WON!!
To see a video of Anthony's Experience of the day click here!
Springwood High School was one of 100 schools that takes part in the CRBE All Schools initiative, which has been developed by the RFU to increase the amount of rugby in schools, and to encourage new players to join local clubs.You can find out more about the CBRE All Schools Programme here.
To read more about the event from CRBE All schools please click here.