Toby Hoare met the Queen on Sunday 8th January at Sandringham House to collect his prize for being Springwood High School's best performing A Level student in the summer of 2016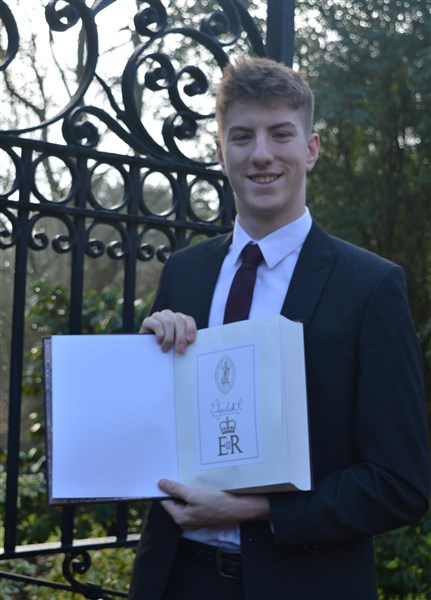 Toby achieved 2 A*s and an A grade in his A Levels. Toby is currently on a gap year working with the younger students at Springwood as a Learning Mentor, and is hoping to study at Cambridge University in September.
The school's Assistant Director of Sixth Form, Mrs Jessica Cuss, commented - 'Toby's results are due to his hard work and the dedication that he showed throughout his A Level studies.'
"We are extremely proud to have Toby as alumni for our Sixth Form and hope that his achievements will inspire our current students to aspire to score the highest grades.' Mr George Pettitt - Director of Sixth Form.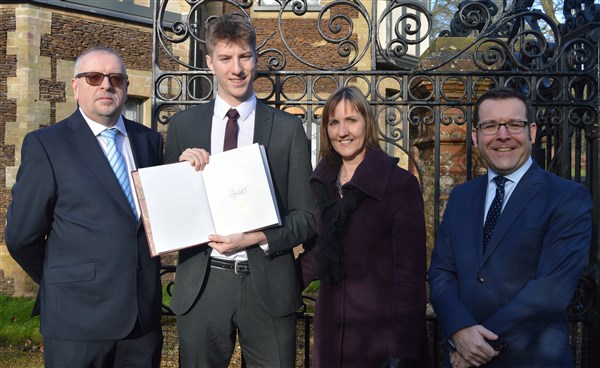 Toby attended Sandringham House with the school's Executive Headeacher Mr Andrew Johnson and his parents.
Toby's achievements were celebrated as part of the school's Sixth Form presentation evening on 5th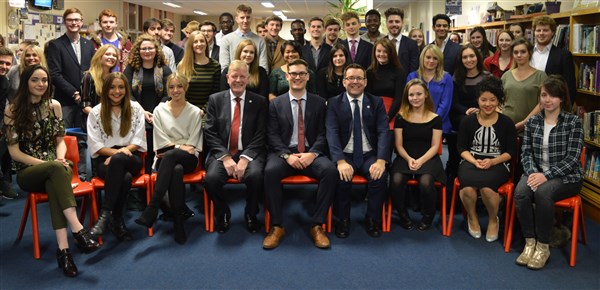 January, where the Queen's prize and many other school awards were presented to returning students by guest speaker and Springwood alumni Marcus Hawes.