Masterclasses add up to a great future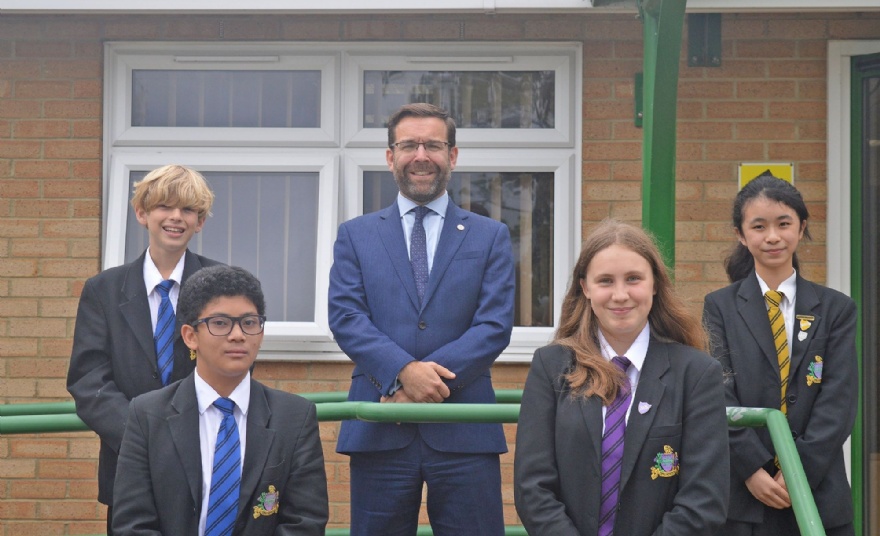 A group of Springwood students will be taking their studies to the next level after being selected to take part in maths masterclasses.
The five students will take-up their places in September after successful applications to be part of the scheme run by education charity Talent-Ed.
Designed to challenge students, the masterclass tutorial programme is run in partnership with best-selling science author Dr Simon Singh.
"We are very proud of our students who will be taking part in the masterclasses as there is a lot of fierce competition for these places," said headteacher Andy Johnson.
"We look forward to following their progress during the sessions and beyond as they continue their education," he added.
The Year 7 and 8 students; Kara Chim, India-Rose Blandford, James Shorthouse, Ben Yeldham and Angelo Alvarez, will all benefit from weekly, hour-long tutorials delivered via the online platform Zoom. In order to take part, they had to complete a number of maths tasks and the pupils were chosen from more than 2,000 nominations made across the country.
The online tutorials will cover a mix of quick and fun maths questions, followed by more challenging problems that the group will work through together with their tutor. They are all expected to complete homework in between sessions to help embed their knowledge.
The masterclasses are designed to challenge students and stretch them beyond the maths they do at school and the scheme is all about fostering mathematicians who will go on to study maths-based subjects at a higher level.
Simon Singh is a science author, theoretical and particle physicist who needed to work on his maths in order to study physics, his real passion.
"Everything I have ever done has been linked to sharing my love of maths and physics and it has all been built on the maths foundation that my school teachers provided for me," he says.