Holly Meadows Photographic Experience at Springwood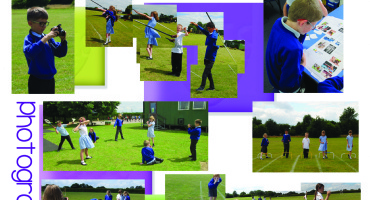 Holly Meadows Primary School enjoys an afternoon in the Spring wood Photographic Department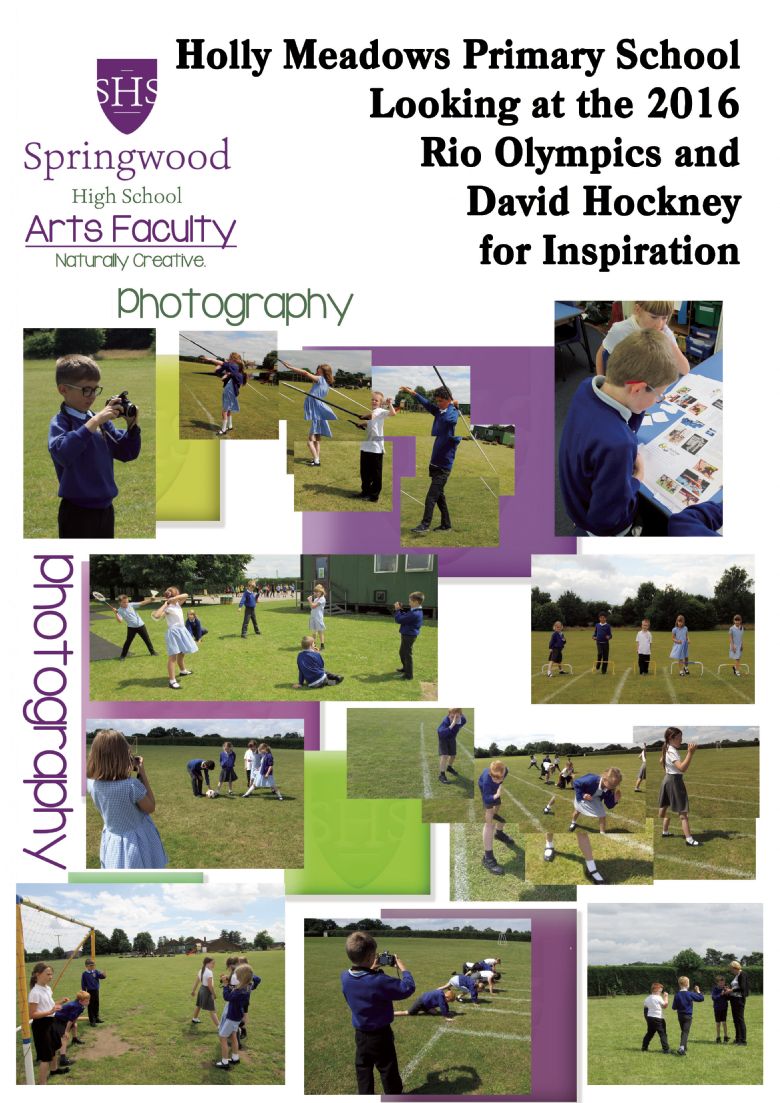 Holly Meadows had a photography taster afternoon with Miss Simons and assistance from Year 13 pupil Francesca Thornton. Pupils were inspired by the photographer David Hockney and created their own photomontages with the idea of the Rio 2016 Olympics.
A very enjoyable afternoon by all and super photographs taken.
Below are some photos and posters made of the days events.
Please click on the images to enlarge.