Apprenticeships
At Springwood Sixth Form, we believe in the central importance of helping our students imagine their ideal future and equipping them to achieve those goals. While University might be the most appropriate route for some, higher and degree level apprenticeships offer a very attractive alternative route and we are very proud of former students who have gone on to take up apprenticeships with both local firms, such as Mappus-Smith and Lemmon and international firms, such as Coca Cola and Rolls Royce.
There are many resources available for both Students and Parents to help guide you through the process and requirements for Apprenticeships:
An Introduction to Apprenticeships
Supporting your child to search and apply for Apprenticeships
Apprenticeships - Higher and Degree Vacancy Listing for 2022 Recruitment
What's the difference between T Levels, Traineeships and Apprenticeships?
Applying for Apprenticeships - Springwood Sixth Form Mentoring and Guidance Process
Guidance for Parents - The Parents Perspective Podcast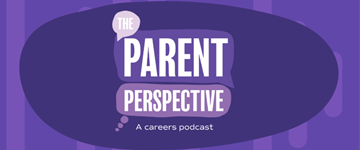 https://anchor.fm/theparentperspective
Episode 1
In this episode we hear from Nicola Hall, Director of Education at the Careers and Enterprise Company, talking about the current careers landscape and her 5 top tips on how to support your child when exploring options. We'll also hear from George Anderson, a health and wellbeing coach, addressing the anxieties parents have right now and the practical solutions to help. We are also joined by a brilliant panel of parents and carers, who will be asking questions and discussing our speaker topics throughout the episode.
Episode 2
In the second episode of the Parent Perspective Podcast series we look at the experiences of young people and ways in which they can stand out when applying for competitive schemes.
We hear from a young graduate and an apprentice about their respective career journeys, what paths they took, why they made that choice, and how their parents supported them to pursue their chosen careers.
We also hear from Mark Smith, Resourcing Specialist – Early Careers, at the BBC, who shares his hints and tips for young people applying for competitive schemes and his insights on careers opportunities at the moment.
Episode 3
In the third episode of the Parent Perspective Podcast series we look at ways in which parents can be supporting and advising their children about the variety and range of careers.
Lucy Hunte, National Programme Manager for Health Education England, joins us to discuss how and where parents can make a start in advising their child. Lucy also looks more widely at the opportunities available within different sectors and employers, as well as the different pathways to access them.

We are also joined by two inspiring apprentices, one current and one former, to talk about their experiences in taking next steps and the ways their parents supported them.
Haider Ali is an apprentice at Rolls Royce and Kathryn Monkcom used her apprenticeship to build skills to start her own business – where she is now a careers coach.
Episode 4
In the fourth and final episode of series 1, Sarah Barley joins Steve to share her advice for parents as a careers leader and expert. Sarah also answers a wide range of questions sent in from parents about how they can support their children in the lead up to results day.

We are also joined by Sharon, an amazing apprentice at Channel 4, to talk about her experiences of being an apprentice and what her career journey was like.
Apprenticeship Availability Websites
Additional Information and Guidance