Tuesday 19th December 2017 in aid of Walking With The Wounded
On Tuesday 19th December 2017 Springwood High School will be holding a Christmas Jumper day in support of Mark Fitzpatrick, West Norfolk Academies Trust, Director of Operations, challenge to raise money for Walking with the Wounded.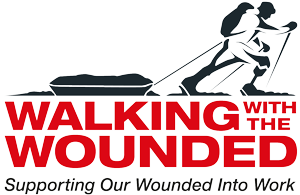 Walking with the Wounded (WWTW) was established in 2010 to support the employment aspirations and vocational outcomes of our wounded, injured and sick servicemen and women. WWTW assists them in finding new long term careers outside the military, re-integrate into society and provide long-term security for themselves and their families.
In April 2018 Mark will be taking on the Marathon des Sables, which is said to be the toughest foot race on earth which consists of 6 marathons in 6 days across the Sahara Desert in temperatures raising to 50 degress centigrade. The rules also require him to be totally self-sufficeint, so he will need to carry everytning he requires on his back, except water which is rationed to 12 litres a day.

So to help spur Mark on his way across the desert and raise funds for this worth while cause we are allowing students to wear their own clothes, which should include a Christmas Jumper, on Tuesday 19th December for a suggested donation of £1.