Tuesday 28th of February saw Springwood High Schools annual Pancake Day races cause a buzz within the school.
We had six teams all competing for the Golden pan and the chance to be crowned race day champions. Organizer Olivia Finlay said "it was excellent to see everyone involved and cheering on their favorite team". We were raising money for Norfolk Mind to help people who are suffering from mental health issues in our local area. This is a charity the school is passionate about and has worked with many times before. They have been working on multiple projects recently including a garden in Kings Lynn which is a peaceful retreat for the patients of the charity which helps them get involved in new hobbies or uptake existing ones. Our money raised will help fund projects such as this.
The golden pan went to Sian Spear, Nathanial Amoaku, Timothy Pennington and Cameron Sinclair who formed the team 3B1G. The year 13s where ecstatic to win and look forward to see who knocks them off the top spot next year. The fancy dress costume winners where the infamous Maths team who never fail to amuse us with their elaborate ideas. Mr Pettit a member of the sixth form team said" it was excellent to get the Sixth form involved with the lower years and makes the jump to sixth form more exciting!" KLFM also made an appearance when Simon Rowe turned up to watch the races and also hand out some cakes to the spectators! He even made a video of the races which is available to watch on the KLFM Facebook page.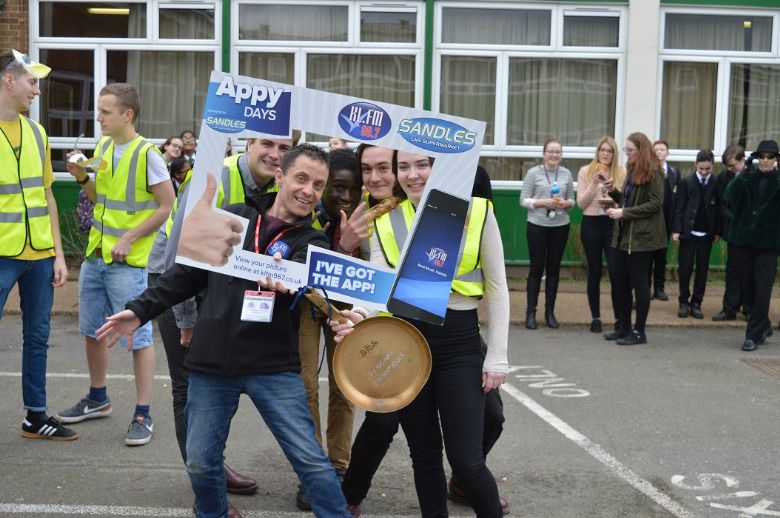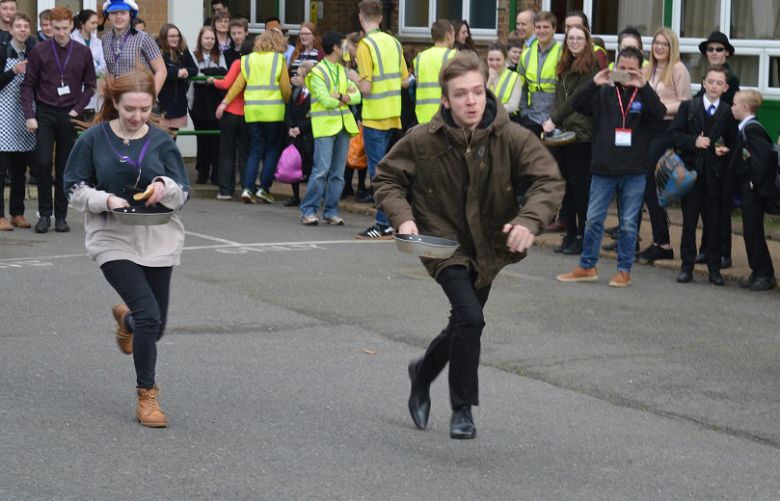 Good luck to the teams next year!
Olivia Finaly