On December 14th 2016 Springwood Sixth Form held a Christmas Party for older citizens.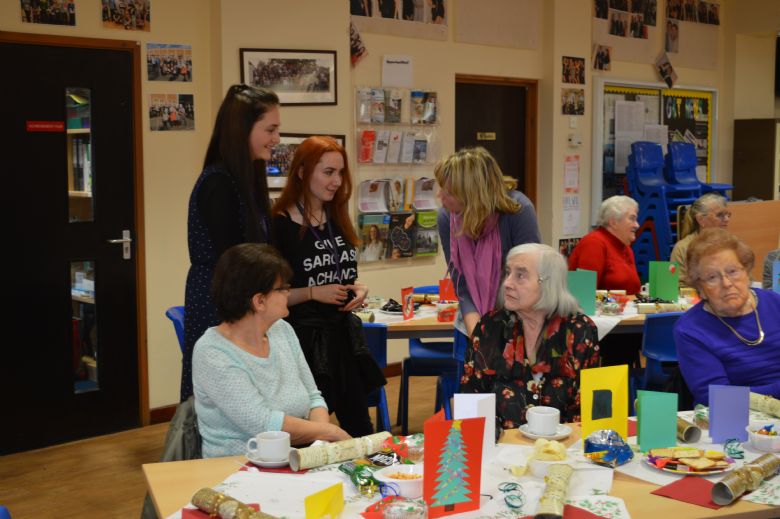 The sixth form social areay was decked out with Christmas decorations and members of the sixth form transformed the area into tables laden with Christmas Fayre.
Seniors from Lisbon Court, Amberley Hall and members of West Norfolk Befriending Group attended . In addition to these many elderly grandmas/grandads related to school members joined us for the festivities and all In all there werearound 70 people.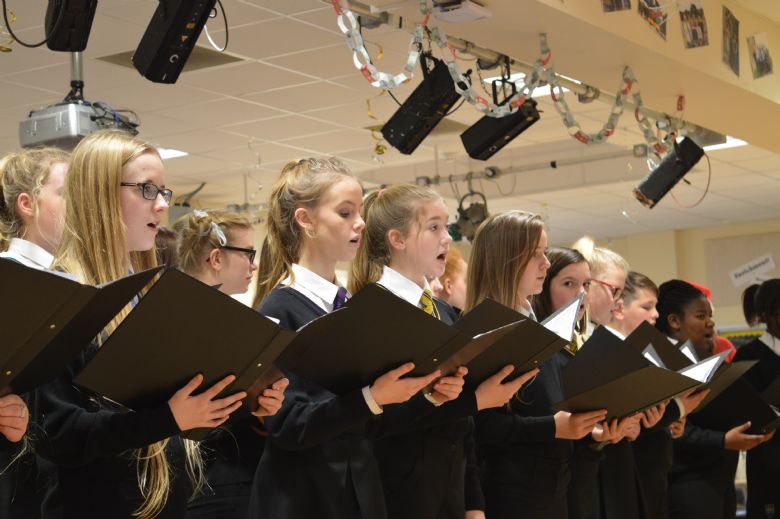 The afternoon began with the school choir and Christmas carols while tea and coffee were handed out to go with the sweets, mince pies, crisps, crackers etc etc . After a singalong there was a few games of bingo and some great prizes were won. To complete the afternoon a Christmas sleigh was brought in by Santa's elves and a present was given out to everyone by Santa . Rounding off the afternoon some more songs were sung by some very talented students.
Thanks must go to all who helped and also to Booker's cash and carry and our own canteen for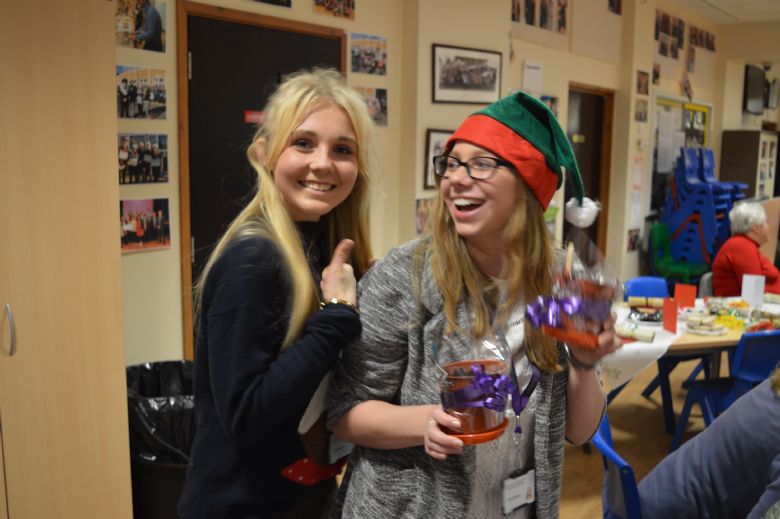 supplying the wonderful Christmas refreshments . Thank you also to all who gave presents to be wrapped for Santa to hand out .
Kings Lynn Rotary also ensured that the Purple for Polio programme was kept going with a gift of purple crocuses for each visitor as well as supplying some extra gifts for Santas sack .
After the event students and staff stayed behind to clear the area and due to the exceptional number of donated presents, a box full was taken to the West Newton Ward in Kings Lynn to be given out to the dementia patients.
For more photos of the events please click here.