Students at Springwood Sixth Form enjoyed the chance to be involved in a political debate as part of the school's 'Super Learning Day' provision.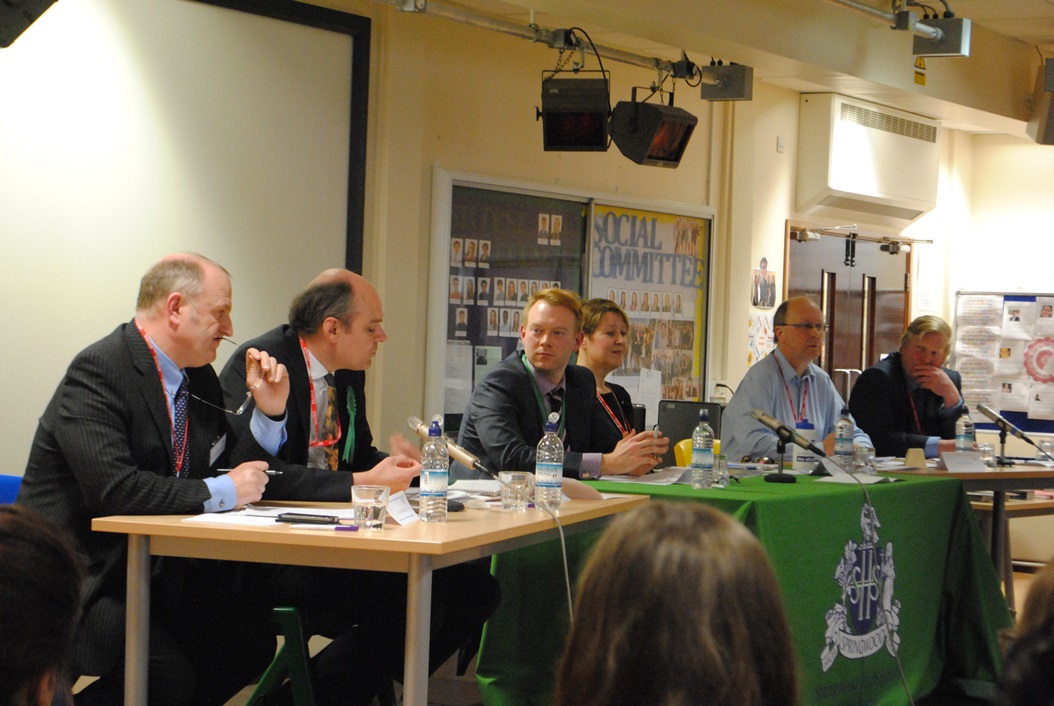 The debate took place on 24th March and featured panelists from political parties. The panelists were Alistair Beales, Jo Rust, Toby Coke, Richard Coward, Michael De Whalley. Students had been writing questions in tutor time recently and were invited to put their questions to the panel - questions were asked on topics including the sugar tax, Donald Trump and Arts funding for schools. The debate was chaired by the school's Director of Sixth Form, George Pettitt.
The event was a big success and Mr Pettitt commented 'we did it for the first time last year and we were asked by students to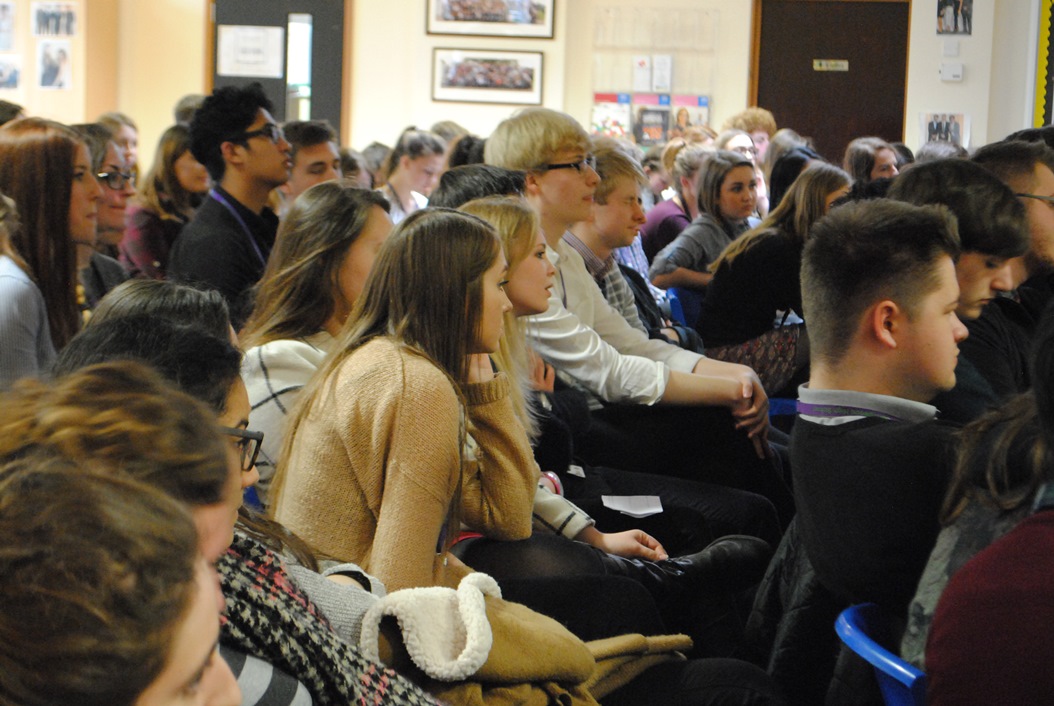 do the debate again. It was great to see so many students joining in to the debate and being able to take part in an election at the end.'
Springwood student Edward Brown asked a question about EU membership and found the comments intriguing ' I am old enough to vote for the 1st time in the referendum and so I was pleased to hear ideas from the panelists about which way I should vote.' Fellow student Erin McNeil said 'I asked about debts after university and found the responses useful in my decision as to whether university is the right thing for me me to do after Sixth Form.'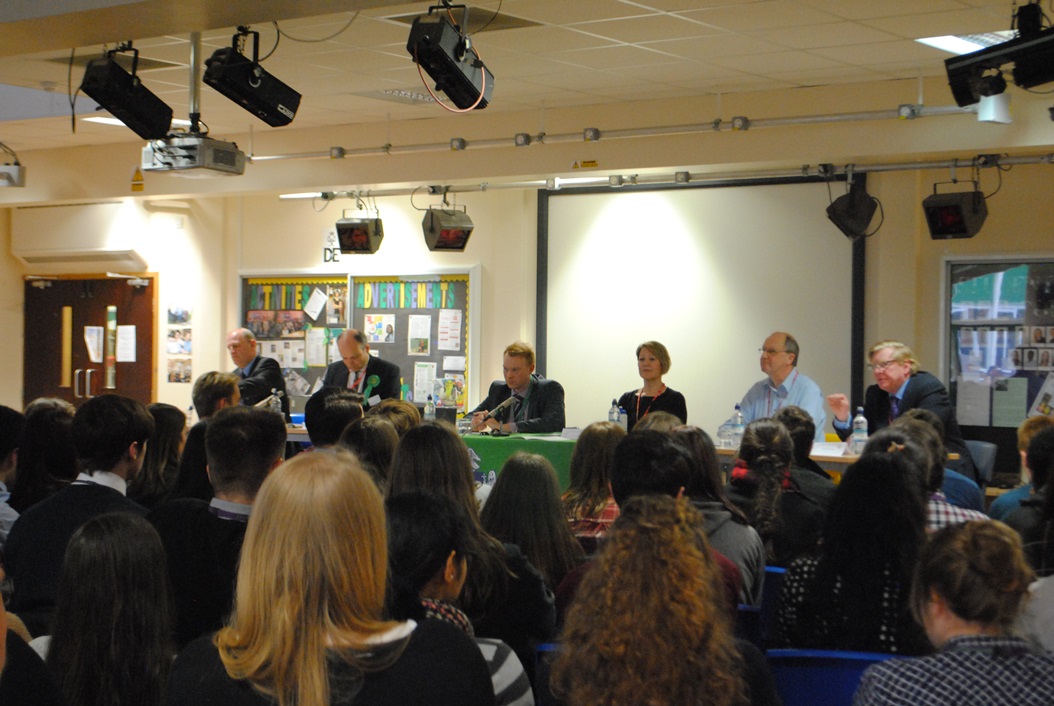 The debate finished with an election that was won by Jo Rust. Mr Pettitt ended by thanking all the panelists for joining in with the debate and supporting the school's Sixth Form.
The local press were also involved in this event and the article was published in the Lynn News. To read all about it
click here.