Café goes down a treat with sixth formers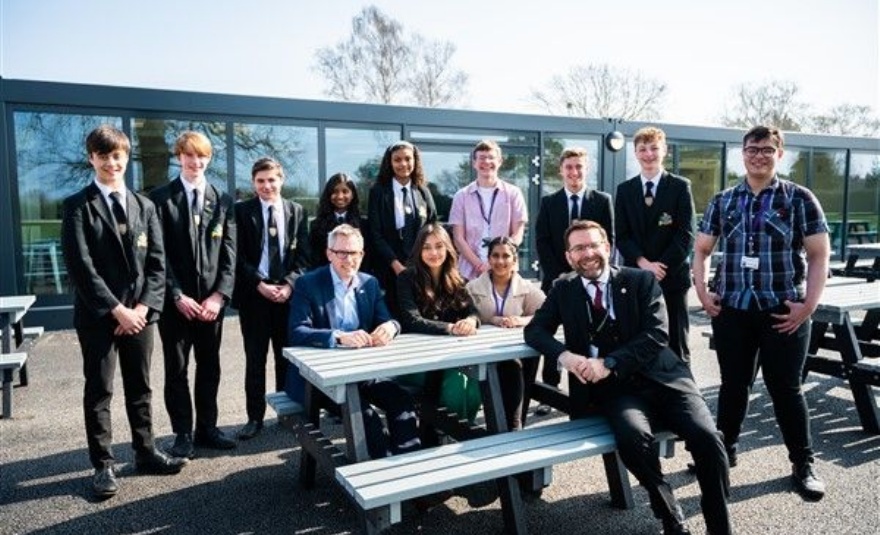 A new canteen facility exclusively for the use of sixth formers at Springwood has proved to be very much to the taste of the students.
Plans for the new facility were passed by the Borough Council of King's Lynn and West Norfolk last summer, and the new single-storey steel frame construction, with capacity for more than 100 people, was officially opened on Friday by North West Norfolk MP James Wild.

Andy Johnson, executive head teacher, said it was a major facility investment to match the achievement and success of the school.

"Because of the high quality of teaching and support that we provide and the overwhelming success of our students, Springwood Sixth Form has become the first choice academic sixth form for the area: it just continues to grow and grow," he said.

"It is an exciting addition to our dedicated Sixth Form facility. Springwood sixth formers already wax lyrical about the fantastic food available to them from their canteen area - now, we will have a cafeteria that does the food justice," he continued.

The new space, situated in the south-east corner of the school site, is also equipped with laptop lockers and chargers and provides another option for independent study, and has already received the thumbs-up from the school's head boy and head girl.

'Having our own space, in the form of the sixth form café, has really made us feel independent from the high school. It's a lively, modern space which reflects the energy of the sixth form itself," said 18-year-old Asha Rice.

"There is a much wider menu to choose from, and the student body is really enjoying having more choice," added Nadine Haddadin, also 18.

James Wild MP added: "It was a pleasure to officially open Springwood's new sixth form cafeteria and to see the impressive new facilities.

"This investment will allow older students to have a dedicated area during their breaks and lunchtimes and help to accommodate a rapidly growing sixth form."
More photos can be found here.