Fantastic food for new sixth form facility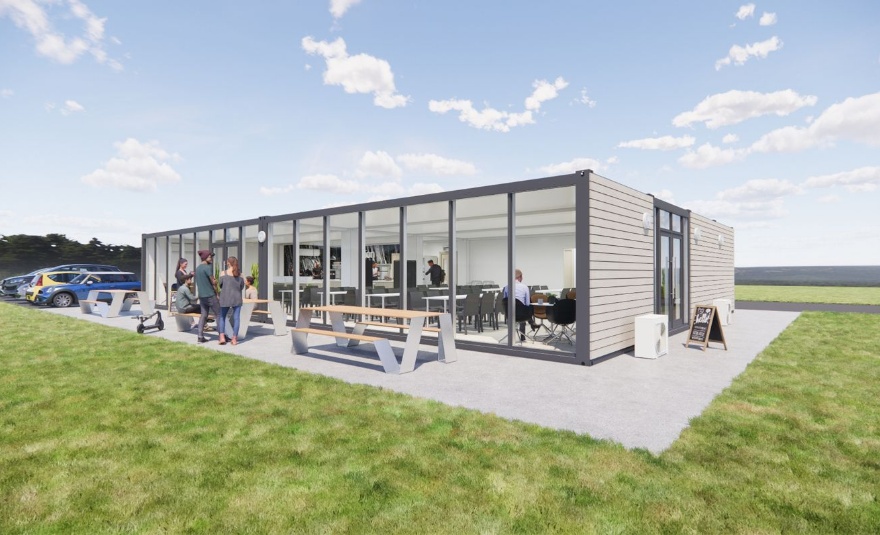 Our sixth form students will be enjoying exclusive use of a new cafe being constructed.
The new building is going up on an existing area of hardstanding and will cater for more than 100 people. It will be used solely by sixth formers for their breaks and lunch times.
The development is the fourth area of the school that is for the exclusive use of the older students.
"Because of the high quality of teaching and support that we provide and the overwhelming success of our students, Springwood Sixth Form has become the first choice academic sixth form for the area: it just continues to grow and grow," said Andy Johnson, executive headteacher.
"This new Sixth Form cafeteria represents a major investment in the sixth form on the part of West Norfolk Academies Trust and it is an exciting addition to our dedicated Sixth Form facility.
"Springwood Sixth formers already wax lyrical about the fantastic food available to them from their canteen area - now, we will have a cafeteria that does the food justice.
"This new space will also be equipped with laptop lockers and chargers and will provide yet another option for independent study. We can't wait for the grand opening."
The new canteen will be on the south east corner of our site and plans were formally passed by King's Lynn and West Norfolk Borough Council earlier in the summer.
It will be a single-story building and provide dining space for 102 people along with a kitchen area, office and toilet provision. It will be a steel-frame construction and clad externally with larch boarding and it's hoped that the new cafe will have a grand opening in December.