Paul Papadimitriou, The Founder of Intelligencr, Talks to Students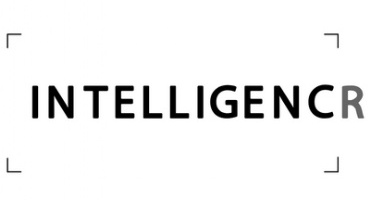 On February 21st Springwood Sixth Form was fortunate enough to host Paul Papadimitriou, the founder of Intelligencr, a global innovation scouting firm.
Paul describes himself as a founder, CEO and Digital Futurist. Digital futures was central to the inspirational talk he delivered.
Paul spoke about his upbringing; the son of a Finnish lady and Greek man who met in Geneva, Switzerland. He spoke about the countries he has lived in; from Japan to the Philippines and many places in between! Paul's main message during this part of his talk was the importance of feeling uncomfortable and taking risks in one's life to establish the true limit of a person's ability and ambition. Indeed, Paul arrived in Tokyo 15 years ago unable to speak the language and with no contacts in the country, yet he still now works with many Japanese firms that he met during his time there.
Paul gave stories of the many high street brands that he has worked with to make their products more desirable. He spoke about creating myths behind products to encourage their sale.
Students loved the talk and felt truly inspired to try different things in their lives. Adam White in year 12 described the talk as 'absolutely incredible as my eyes have been opened to the wider world.' Jenna Stevens explained that 'this talk motivated me to travel in search of new experiences.'
We sincerely hope to be able to welcome Paul back to Springwood in the future and are extremely grateful for him joining us today.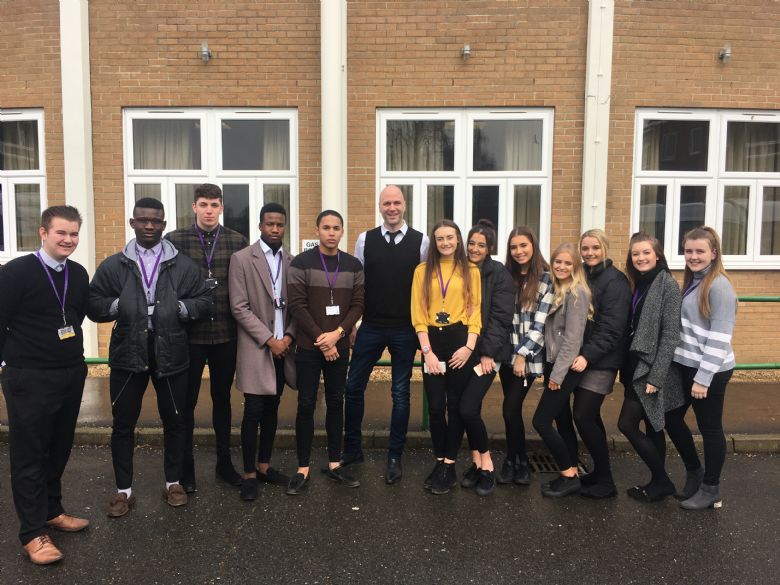 Paul is pictured with some members of the sixth form.
Report by George Pettitt, Director of Sixth Form.