Sixth Form Assessment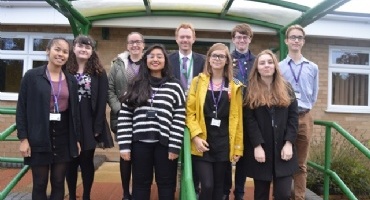 Please enter an introduction for your news story here
The school's Initial Assessment Period is now complete and students have been graded 1-4 in order to assess their suitability and attitude in their subjects. Very high standards have been set and it is increasingly difficult to be graded a 1 (outstanding) in the sixth form.
However, 12 students in year 12 have managed to get a 1 grade in all of their A Level subjects. A magnificent acheivement that is very promising for the future. The students' excellent start to A Levels was celebrated in an assembly on 17th October. The magnificent 12 are:
1. Florence Chung
2. Abbie Young
3. Chloe Pegg
4. Anam Khatri
5. Sam Reynolds
6. Megan Byatt
7. Emily Carter
8. James Wadey
9. Holly Chen
10. Joe Vayalil Lawrence
11. Lara Sharpin
12. Alex Read
A very well done to them.