Early Applicants Brunch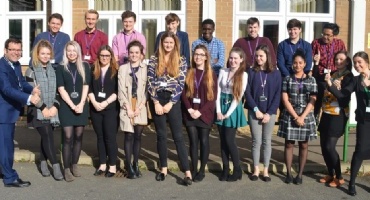 On Monday 17th October Mr Johnson hosted a brunch for the early applicants to university from year 13.
This group of students included applicants to Law and Medicine degrees amongst others, as well as students who have applied to study at Oxford and Cambridge.
This year the early applicants enjoyed bacon rolls, pastries and hot chocolate with Mr Johnson in the social area. The group chatted about their ambitions for the future and Mr Johnson reminded them that they are welcome to come back to Springwood in the future as teachers or guest speakers.
There are very promising signs for this cohort as many received offers the day after sending their application. Indeed, as I write, 6 of the students already have multiple offers.
We wish the early applicants the very best of luck for their applications.
Mr Pettitt
Director of Sixth Form