EU Referendum 23rd June 2016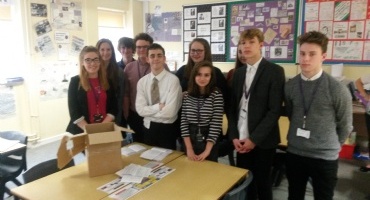 Springwood Sixth Form hold EU Referendum
Springwood Sixth Form would like to declare its results in the referendum on Britain's membership of the EU.
Voting has taken place throughout the day and students attended tutor time sessions devoted to the topic. The Director of Sixth Form, Mr Pettitt, organised the event as a way of promoting the core British value; democracy.
The results are as follows:
Leave - 15
Spoilt - 3
Turnout was recorded at 56% of students who had the chance to vote.
The Year 12 politics class are pictured at the count of the ballot papers.