Red carpet night for students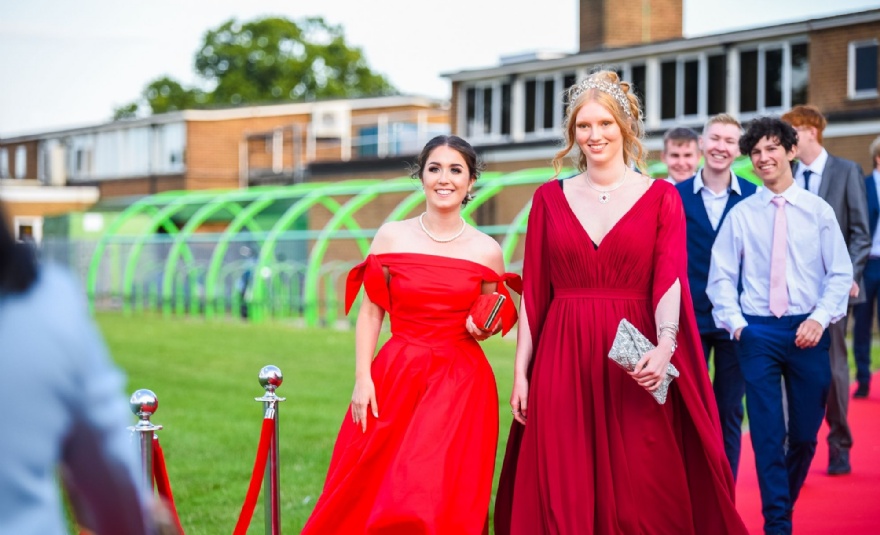 Around 150 students hit the red carpet runway to arrive for their prom night celebrations at our school.
The Year 13 leavers had the full celebrity treatment, with photographers and a drinks reception in a marquee for their special night which had been postponed from the traditional July date.
Dazzling outfits of all varieties were on show - everything from loud Hawaiin-style shirts to skyscraper heels and even a tiara or two.
Selfies were the order of the day before the class of 2021 headed into their marquee for their meal before hitting the dance floor and the photo booth.
"It was a very special event and the last time the year group will be together at our school so everyone made a huge effort to ensure it was a lovely night," said Jess Cuss, Head of Year 13.
"There were some amazing outfits and everyone looked fantastic. It had been a tough year for all of them so it was so nice to be able to have a prom night that they will all remember," she added.
"We really want to thank everyone who helped make the event possible, particularly Pagan Plumbing and Heating who were huge supporters."
The event was organised by a prom committee which is mainly made up of the students who also fundraised to help pay for the night.