On this page you will find information regarding students successes in applying for Universities across the country.
Rising Stars of Springwood Sixth Form
Each year we celebrate the success stories of our Year 13 who apply for the Top Third Selective Universities, Ox-Bridge or choose to study Medicine, Law, Veterinary Medicine/Science and have to undergo an 'Early UCAS' Application (submitted in October rather than December).
This process starts in Year 12 and students have to attend extra sessions in preparation for submitting an early UCAS form, sitting admissions tests, Reading and critically engaging with academic reading and attending Mock interviews.
This year has been a particularly successful year, down to the hard work, motivation and determination of an amazingly positive group of students, tutors and their subject staff in support.
We are pleased to celebrate the following this academic year 2018;
18 Medicine, Veterinary medicine/science, Law applications (Excluding OX-Br)
13 Ox-Bridge applicants – 7 of whom reached interview stage.
4 Ox-Bridge Offers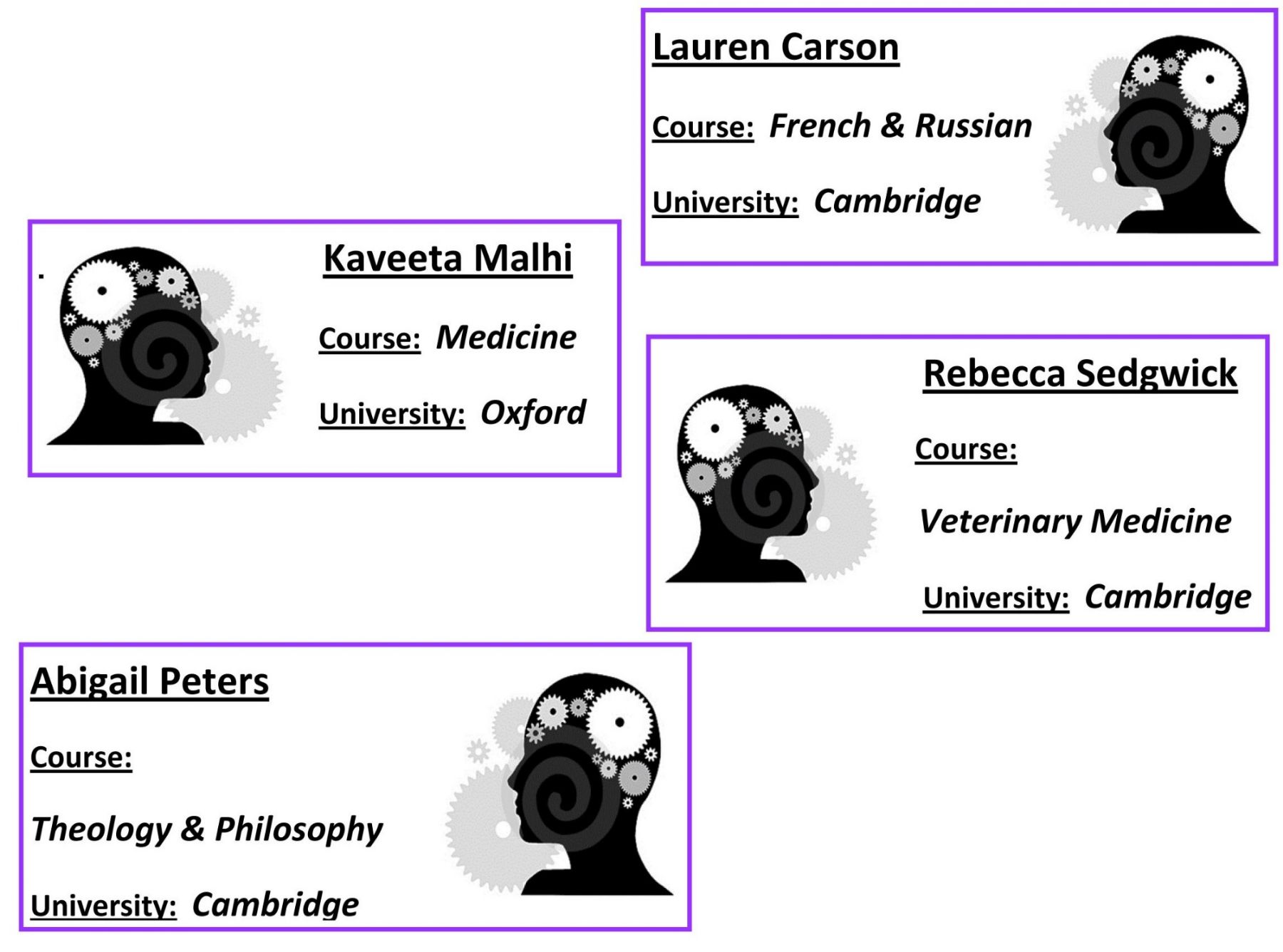 We wish them the best of luck in their A-Levels and hope to see them progress onto their first choice university in September.
Successful Student Character Profiles
These are some profiles of our successful students and what they have been doing to ensure they developed the right character for their university and course choice.