Year 6 Music Taster Session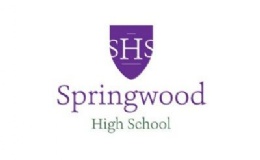 Monday 22nd July 2019 from 3.45pm to 5.15pm at Springwood High School
Springwood High School are holding a Year 6 Music Taster Session on Monday 22nd July 2019 from 3.45pm to 5.15pm in the 6th Form Social Area.
It's a chance to come along and meet our team of instrumental teachers, try our some instruments.and sign up for lessons or an instrumental taster session.
You will also be able to hear some demonstrations from pupils and staff which will include;
Strings, Woodwind, Brass, Piano, Drums, Guitar, and Singing.
For more information please email music@springwoodhighschool.co.uk