Springwood Remembers: 100 Years after the First World War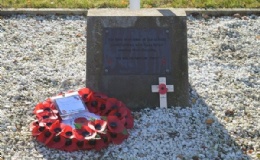 On Friday 9th November, Springwood High School's Year 7 took part in a Remembrance Service to commemorate the fallen in a Remembrance Service.
They were joined by staff and distinguished guests from the British Legion, RAF Marham and Air Cadets. The service was the culmination of two weeks of dedicated lessons to remember the centenary of the ending of First World War. History Teacher and co-organiser Mr Smith stated: "Students and staff were impeccably smart and showed great composure and respect."
To view more photos taken at the service please click here.