Only In The East - Photography Competition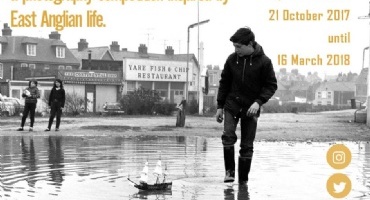 A photography competition inspired by East Aglian Life.
To find out more, or to formally enter the competition, please carefully read the Terms & Conditions and complete the short application form, which can be found by visiting:
www.museums.norfolk.gov.uk/time-tide

or via email request and email us your completed form along with your photograph to:

yarmouth.museums@norfolk.gov.uk
For more information please click on the link below to view the information booklet:
Only in The East Information Booklet
You don't have to compete to get involved. Everyone can follow and share their inspired images on our Instagram and Facebook pages to be part of the Only in the East conversation.
Happy Snapping!