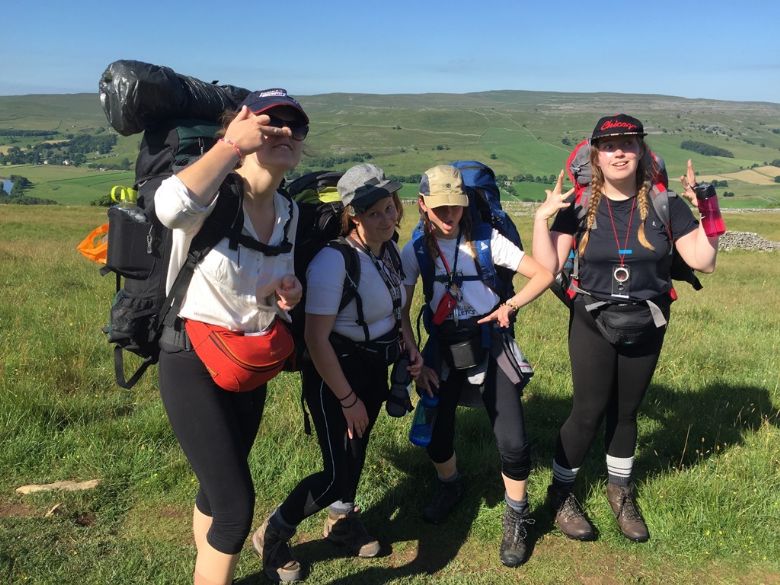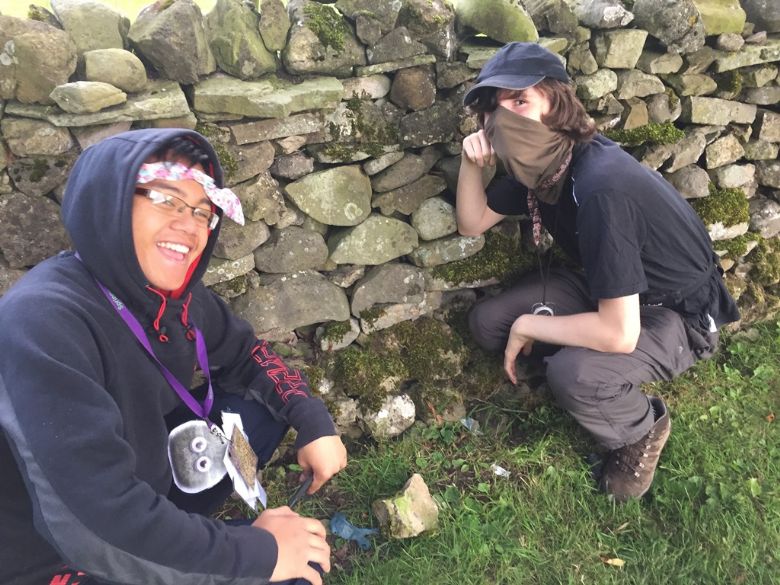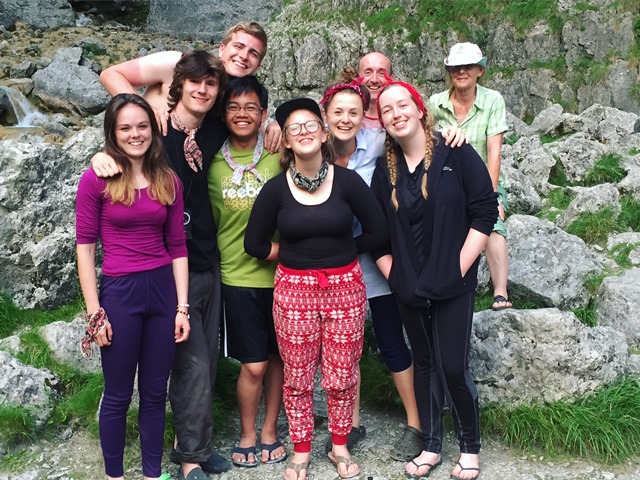 What is the DofE all about?
A DofE programme is a real adventure from beginning to end. It doesn't matter who you are or where you're from. You just need to be aged between 14 and 24 and realise there's more to life than sitting on a sofa watch­ing life pass you by.
By doing your DofE, you're in for an amazing adventure and masses of fun as you take part in a range of activi­ties, all leading to the achievement of an Award that's recognised by universities and employers alike.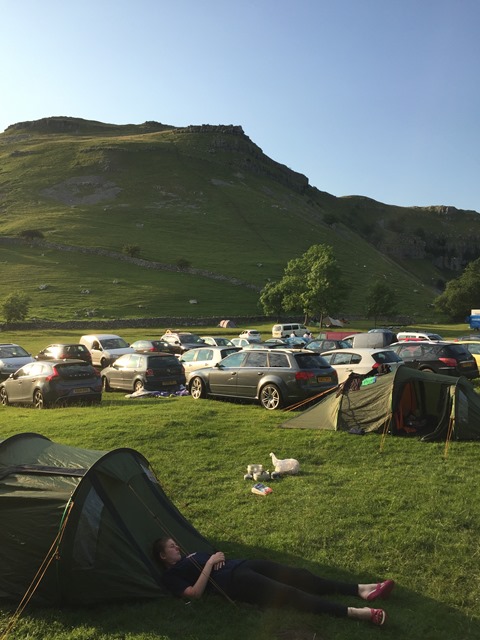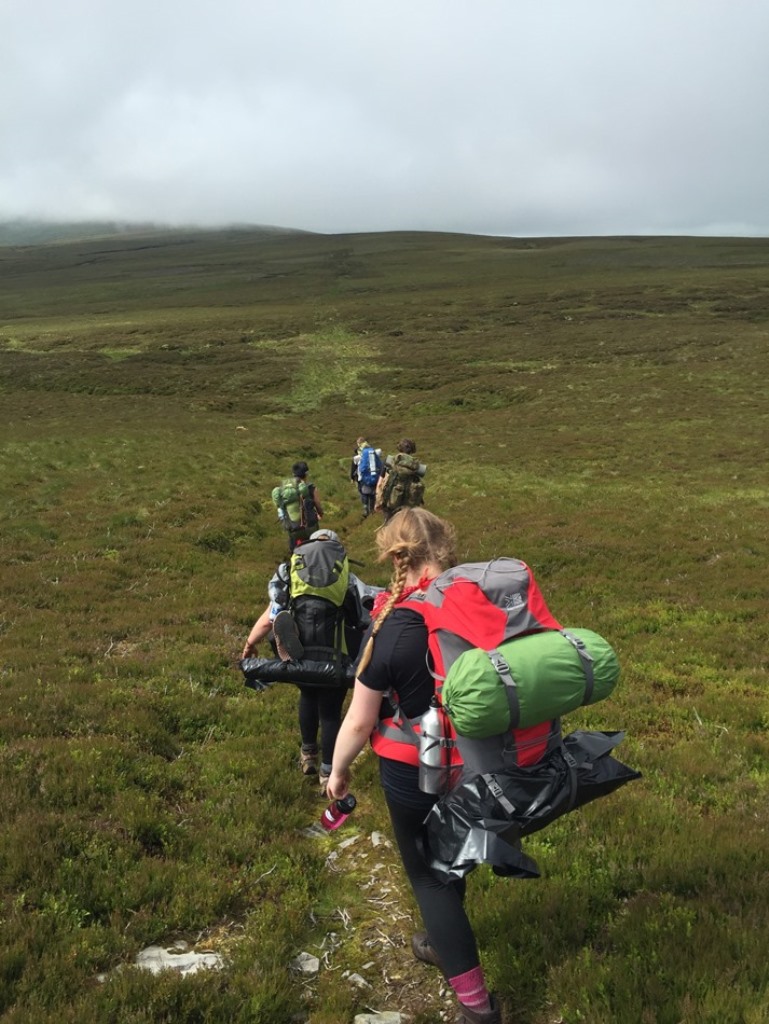 Levels and Timescales Explained
There are three levels of programme you can do which, when you've successfully completed them, lead to a Bronze, Silver or Gold Duke of Edinburgh's Award.
The main differences between them are the minimum length of time it takes to complete them, how challenging it is and the minimum age you can start. Depending on your age, you are free to start at any level but most people prefer to try for Bronze and work upwards. There are age restrictions for each one so it makes sense to build yourself up rather than dive in at the deep end. The tables below show you minimum timescales for each level and section. We've put the length of time in months -you need to show regular activity and commitment during this time of averaging at least an hour a week. You can't achieve an Award in a short burst of enthusiasm over one weekend!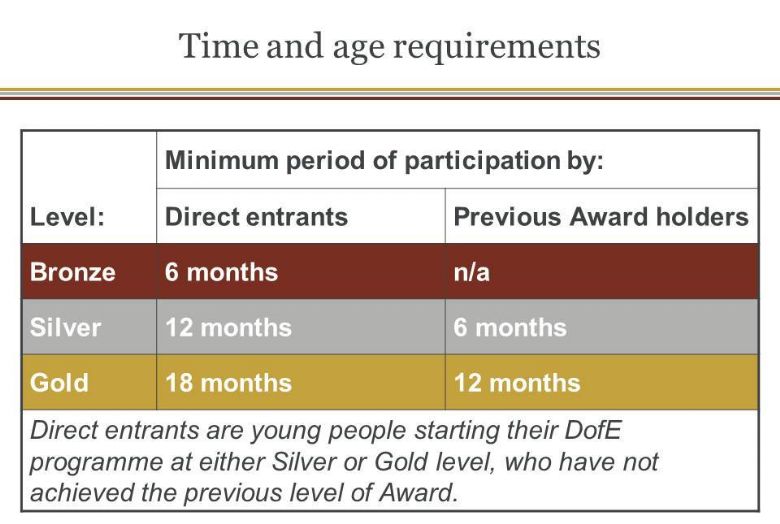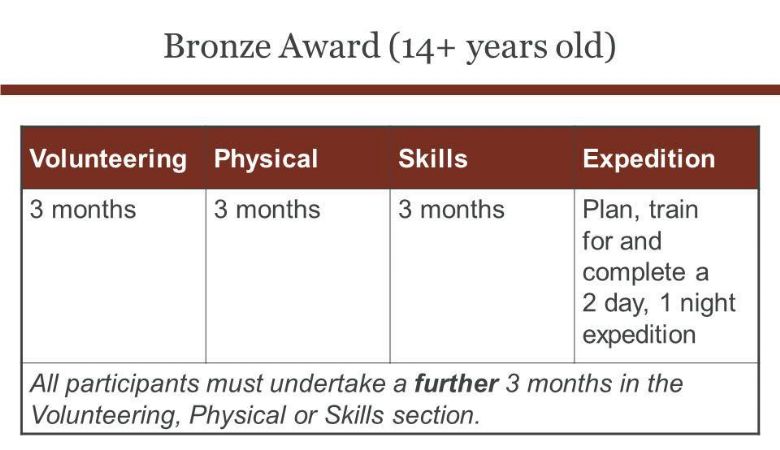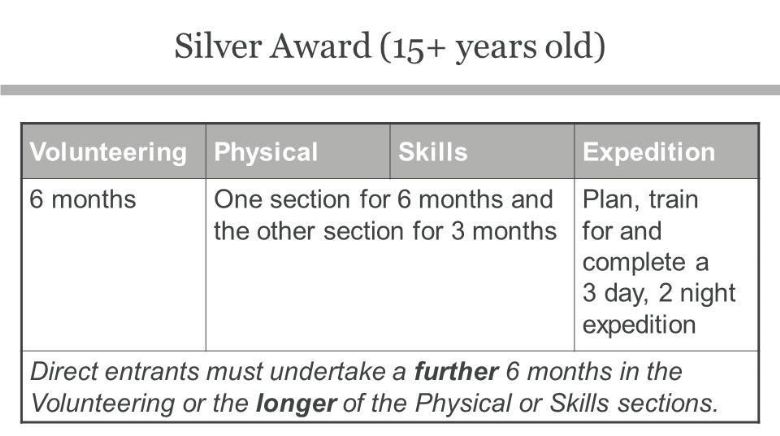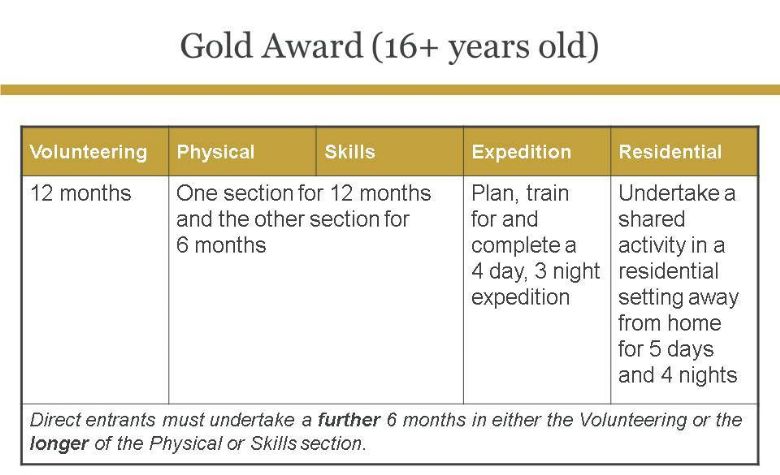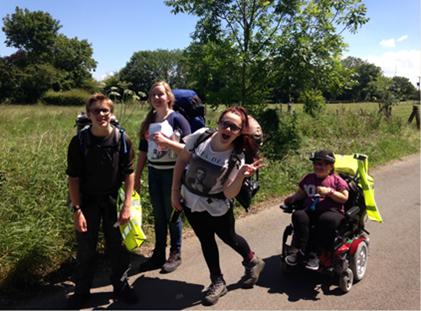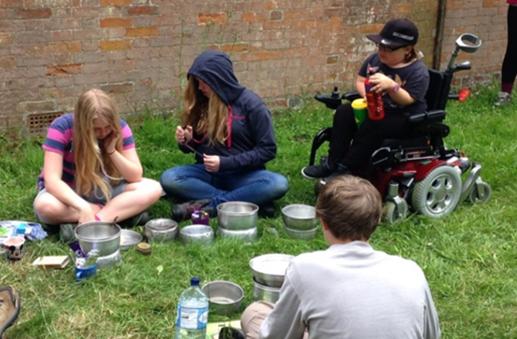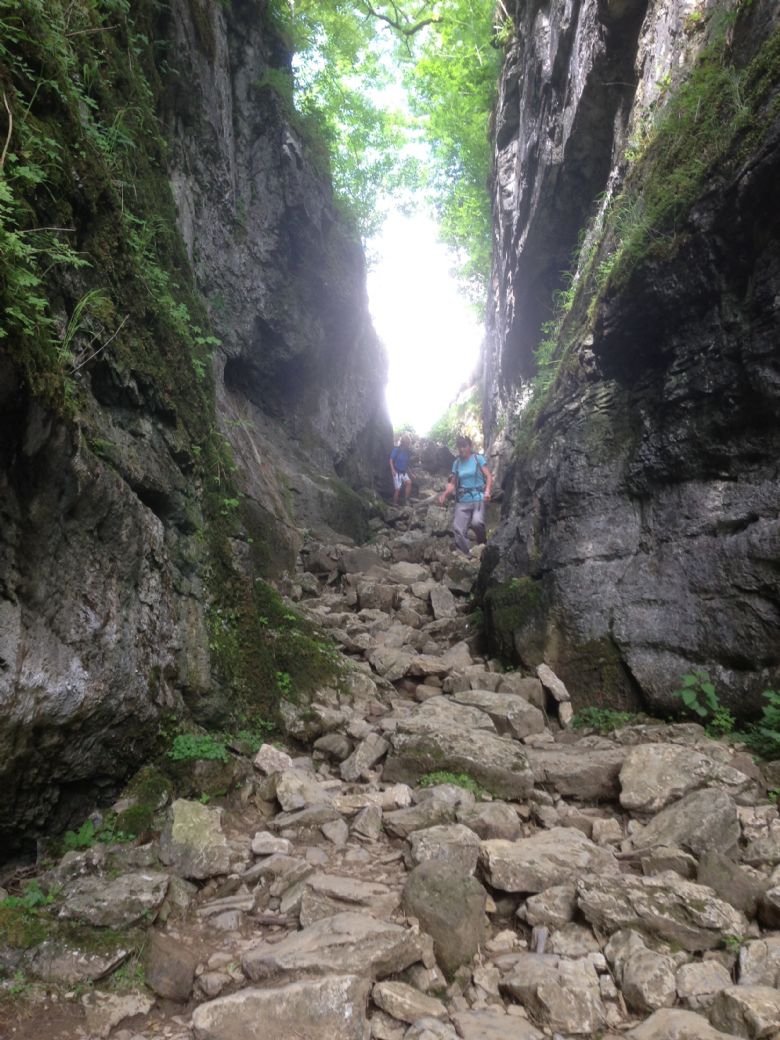 For more information please see our links opposite
Contact:
Any queries regarding D of E can be directed to Mrs Petch