Welcome to Springwood Sixth Form Alumni.
Whether you are a recent student or one from years past this page has been created to help you stay in touch with Springwood Sixth Form. We would like past students to share their experiences with us, as we believe that they are in the best position to offer advice and guidance to our current cohort.
Stay Connected
When you finish your exams that's not the last time we want to hear from you. Springwood Sixth Form have joined forces with Future First to help us keep in touch with past students as they take the next steps into the world of Higher Education, Apprenticeships and Work.


CALLING ALL FORMER STUDENTS
If you're a former student of Springwood High School, we want to hear from you!
Your experiences since leaving could help to motivate and inspire our current students to feel more confident in making decisions about their future. We'd love you to join our alumni network and stay connected with the school.
We've partnered with the national education charity Future First, who specialise in helping schools like ours to stay connected with their former students.
You can choose how and when you help – perhaps you can act as a career and education role model, provide work experience, become a mentor in person or online, or help with donations, fundraising or even apply to become a governor.
It doesn't matter when you left us, whether you're in further education or employment, whether you still live nearby or have moved further away, there are still ways you can help.
Further Information on joining our network of former students can be found by viewing
the Leavers Powerpoint Presentation below:
In order to sign up, just follow this link and fill in the online form – we promise it will only take a couple of minutes.
Alternatively you can download the form and return it to us free of charge
---
Former Student Achievements
Students of 2016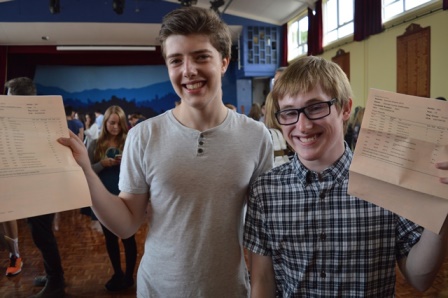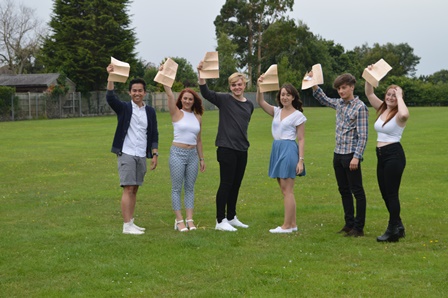 Students of 2015
Sam - A*A*A*A (Economics, Mathematics, Further Mathematics and Physics). Sam will study Philosophy, Politics & Economics at Lady Margaret Hall, Oxford.
Alex - A*A*A (Mathematics, Drama and Chemistry). Alex will study Maths, Drama & Theatre Studies at Aberystwyth University.
Harry - A*A*A (Business, Geography and Mathematics). Harry will study Business and Management at Aston University.
George - A*A*A (Business, Sociology and Computing). George will study Computer Science at The University of Birmingham.
Thomas - A*AA (Mathematics, Economics and Physics). Thomas will study Law at The University of Nottingham.
Rachel - Drama at University of Loughborough - 2 B grades in Eng Lit and Drama and a C grade in RE
Jace - Social work at Lincoln University - A* in Sociology, B in Drama and C in Psychology
Mary - A*AA (Biology, Chemistry and Sports Studies). Mary will study Forensic Science at The University of Derby.
George - A*AA (Biology, Mathematics and Chemistry). George will study Biochemistry at The University of Bath.
Imogen - AAA (Biology, Chemistry and Mathematics). Imogen will study Veterinary Science at The University of Bristol.
Becca - Sales Apprenticeship BMW Mini
Ethan - Business Management Apprentice - Anglia IT Solutions
Amy – Apprentice Project Manager at NHS England
Rebecca - Accountancy apprenticeship Mapus, Smith and Lemmon
Students of 2014
Sam - Law at Fitzwilliam - College, Cambridge
Ronaldas - Motion Graphics at Ravensbourne
Jake - Aeronautical Engineering at Southampton
Tom - Web-Based Design Ravensbourne
Nadine - History at York
Students of 2013
Claire - Medicine at Newcastle
Darion - Maths at Pembroke College, Cambridge
Louisa - Biology at Sheffield
Sophie - Business Administration at the QEH